Chinese ecommerce giant Alibaba has reported record sales in the first hour of its 24-hour shopping extravaganza Singles' Day.
The etailer said sales hit $5.2bn in the opening 60 minutes of trading, which included pre-orders by customers.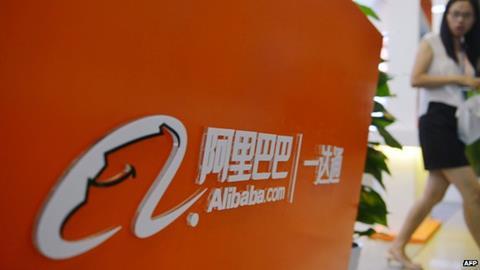 During last year's event it took 90 minutes to hit that milestone.
Mobile transactions accounted for 86% of purchases in this year's opening minutes.
Alibaba is the self-styled "gateway to China" for many international brands and merchants.
A number of UK retailers, such as Sainsbury's, Burberry and Waitrose, sell to the burgeoning Chinese market via its web platform Tmall.
The event raked in a total of £9.4bn in the 24-hour sale last year, more than the combined online retail sales in the US over the five days between Thanksgiving and Cyber Monday – a time period which includes Black Friday.
The Chinese retailer is expected to smash last year's 24-hour total, with global delivery firm Fastline International predicting as much as a 50% uplift, given the growth of China's home shopping market.
Alibaba hosted a televised countdown gala in Shenzhen to attract the attention of the country's young consumer market in the hours leading up to Singles' Day.
Katy Perry was scheduled to perform at the gala but pulled out at the last minute for "personal reasons". However, actress Scarlett Johansson and the Beckhams featured in the variety extravaganza.