Dutch grocery giant Ahold reported a drop in revenues during its first quarter as cut-price deals took their toll on profit margins.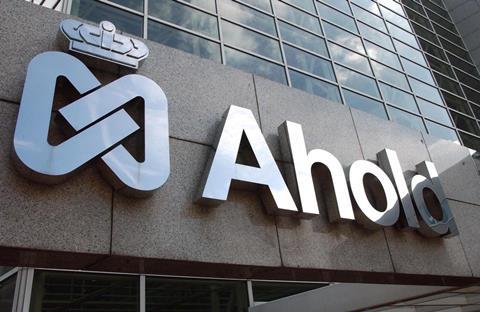 The retailer engaged in more price promotions in the Netherlands and the US in a bid to gain market share, which contributed to group operating income falling to €390m (£276.1m) from €392m (£277.5m) the previous year.
Its underlying operating margin fell to 3.5% from 4%.
Other big grocers have also been hit by margin declines in a similar fashion as a fierce price war rages on.
Tesco revealed its margins slumped from 5.03% to 1.07% in its latest full-year figures, while rival Sainsbury's retail underlying operating margin fell from 3.65% last year to 3.07% in 2014/15.
Ahold chief executive Dick Boer said its margins were dented by temporary factors including promotional costs, investments in its online business and higher pension costs. Boer added the margin "should not be seen as indicative of the whole year".
Ahold's sales rose 14.9% during the period to €11.3bn (£8bn), driven largely by a strong dollar. Underlying sales at constant exchange rates grew 1.4%.
Sales in the Netherlands rose 5.7% to €3.75bn (£2.65bn), driven by like-for-like sales growth of 2.5%. But sales fell 2.1% in the US at constant exchange rates to €7.03bn (£4.98bn) as like-for-likes dropped 2.4%.
Ahold added that total online sales jumped 23.8% (14% at constant exchange rates) to €448m (£317.4m) during the period.