Department store John Lewis has named internet of things start-up Peeple as the winner of this year's JLAB innovation competition.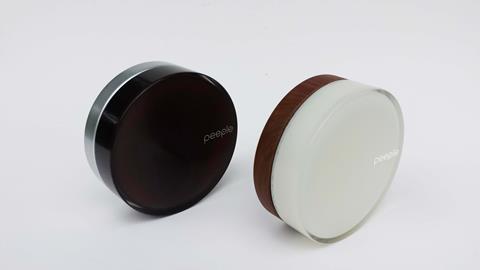 Peeple attaches web-connected cameras on to front door peepholes to identify, inform, screen and alert users to anyone at the entrance to their home.
The technology uses a home Wi-Fi connection to send notifications to the user's smartphone or tablet when someone is at the door and allows them to virtually look through the keyhole.
John Lewis has awarded Peeple £100,000 to fund further product development and a contract to sell the device in John Lewis stores after it won JLAB.
The department store group will also take an equity share in Peeple, but have not disclosed the size of the stake.
The retailer runs its JLAB accelerator scheme on an annual basis and as part of the initiative start-up tech companies spend 12 weeks working with John Lewis mentors before a winner is decided.
John Lewis IT director Paul Coby said: "Peeple is an innovative product in this year's really hot area of the internet of things.
"We see great opportunities for developing this product into a 'must-have' app and home security device."
John Lewis said it had "hundreds" of start-ups applying to this year's competition and whittled them down to five contestants.
The retailer said it is "investing in or supporting" all five of the contestants.
The other contestants included smart home control app Alfred, coffee lounge concept Zest, solar powered iPhone cover manufacturer Ikinen and in-store queue management firm Qudini.