The food industry leader may seem an unusual choice for triathlon etailer Wiggle, but success in a competitive sector and a reputation for innovation will serve him well.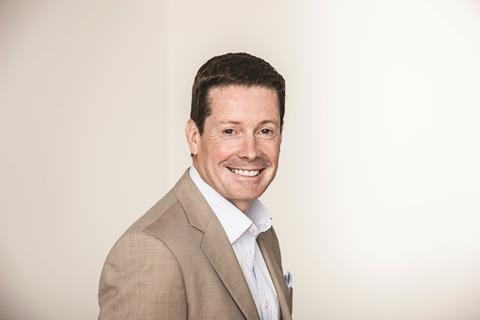 Triathlon etailer Wiggle has snared one of the food industry's biggest names in Stefan Barden to ensure the wheels don't fall off its expanding operation following the departure of chief executive Humphrey Cobbold.
The exit of Cobbold, who has been in the post since 2009, was a result of "discussions over the summer" with the board and may have surprised some quarters.
Yet Barden's appointment, which was revealed last week, may have been more surprising yet.
Over the last two decades the energetic Barden has racked up an impressive CV in grocery and the move to Wiggle represents his first role in non-food and his first retail role since 1995.
However, Andy Bond, Wiggle chairman and former boss of Leeds-based grocer Asda, will have observed with interest Barden's rise through the ranks to hold the top jobs at supplier Northern Foods, also based in Leeds, and food service firm Brakes, and has rewarded Barden for his impressive career trajectory.
Barden's career in the food sector began on a Unilever scholarship in his final year of university, which he followed with a stint at consultancy McKinsey in 1992, a job he believes was formative.
"My time at McKinsey gave me the confidence to believe that I could run a company. My parents are academics and social workers. I knew nobody who was in business and was quite in thrall to directors in general. At McKinsey, I learnt to respect leaders but to also understand that they are all human," he told business news siteEurocheddar.com in 2012.
After two years with frozen food specialist Iceland, he stepped into the supply sector for the first time in 1997 when he took up the position of European category director at Heinz. Barden built an impressive reputation at the firm as he worked his way up to become UK chief executive.
Milestones included harmonising the recipes used for tomato ketchup across Europe into one, relaunching Heinz Salad Cream in 2000 and then, in 2003, introducing the upside-down ketchup bottle, which landed him several marketing and innovation gongs and ended 144 years of trying to cajole sauce from the bottom of the bottle.
But it was at Northern Foods that Barden really proved his worth. Brought in as chief executive in 2006, he was tasked with turning around the struggling large food supplier, which had had five profit warnings in four years.
Barden previously said he had been warned by friends and mentors not to take on the role at Northern Foods.
However, he found that his retail, manufacturing and consultancy experience served him well. With the support of the existing management team Barden quickly stabilised the business.
Barden's time at the supplier was peppered with success and serious challenges. The streamlining of biscuit brand Fox's and the creation of Marks & Spencer's 'Dine in for £10' deal were hailed as key points in its turnaround.
However, the consolidation of the grocery sector and the spike in commodity prices proved difficult obstacles to navigate.
With the company enjoying better fortunes, Barden spearheaded its sale to 2 Sisters Food Group in 2011 for £340m.
However, if Barden was on a high after the sale, the harsh reality of life in the fiercely competitive food industry was brought to bear in January 2012 when he left food service giant Brakes after just 12 months. Barden's role of chief executive was stripped out of a streamlined management structure. He has worked with private equity investors in the food industry since his departure.
After a stint away from running businesses, Barden will be keen to get the muscles pumping at Wiggle. And it should not take him long to get to grips with the Wiggle customer mindset. Barden has represented Great Britain in European Sprint Triathlons and notched up strong times in high-profile, long-distance triathlon Ironman, and will undoubtedly harness the hunger to win he has honed in the food sector.
Career history
2013 Chief executive, Wiggle
2011 Chief executive UK and Ireland, Brakes
2006 Chief executive, Northern Foods
2002 Chief executive UK and Ireland, Heinz
1997 European category director: ketchup and sauces, Heinz
1995 Foods general manager: grocery, Iceland.
1992 Consultant, McKinsey & Company