The news that menswear fashion chain Blue Inc has taken on 46 Officers Club stores following the latter's administration reminds me of when I first tried to find out about Blue Inc's predecessor, Mr Byrite, a regional chain shrouded in secrecy.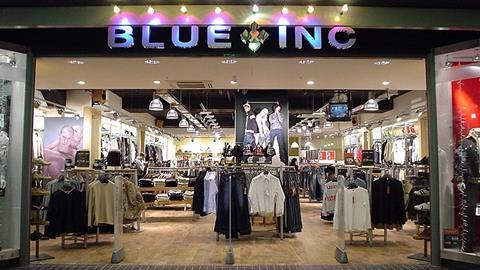 This was in 1987, for the first edition of The Retail Rankings. A store visit yielded a bill slip with a minute 'A Levy & Son'. A speculative phone call brought a sharp intake of switchboard breath when asked if this was Mr Byrite's number, eventually followed by "I'm Mr Levy, what do you want and why?" My explanation revealed they had managed to keep secret for years that Mr Byrite was A Levy & Son. Realising the game was up, Mr Levy kindly provided details enabling us to put them at number 24 in the clothing sector with sales of £14.9m through 26 shops.
Retail Week Knowledge Bank's new Blue Inc profile reveals sales of £40m in 2009, with the company claiming a sharp rise to £55m in 2010 through close to 100 shops, with operating profit more than doubling to £3m. This was the best result of recent years after a difficult period in the early and mid-2000s of regular losses on static sales averaging only £19m a year –
little more than in the mid-1980s. The struggling company was acquired by Marlow Retail in 2006, when it comprised some 30 stores, mainly in London and the southeast. Marlow has since invested heavily, increasing scale and geographical coverage.
Blue Inc's purchase takes its store total close to 150, with annualised sales of £80m. The integration of under-invested ex-Officers Club stores presents Marlow's management with significant challenges. Indeed, Officers Club's demise is a stark reminder of the pitfalls facing retailers not promptly weeding out underperforming units, plus the vagaries of menswear retailing in a recession.