Delivery and fulfilment became an ever more intense battleground in 2013 - retailers have realised the difference distribution makes to online sales, and some of the year's biggest stories were focused on delivery news.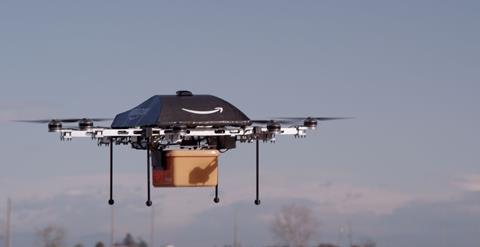 Here are some of the key developments:
Amazon said it was testing unmanned drones that could deliver parcels within 30 minutes of an order being placed. Jeff Bezos said the drones, called Octocopters, could be ready to use in five years' time.
Both Tesco and Asda tested same-day grocery deliveries.
Ao.com and Dixons also launched same-day delivery.
Fashion chain Oasis launched hourly online delivery slots.
EBay provided the biggest deal news in the sector, buying delivery firm Shutl.
Asos launched in China with 365-day delivery. The fashion chain also launched 15-minute delivery slots in the UK.
House of Fraser entered the fray as well, with next-evening delivery.
Asda focused on price, launching online grocery delivery that undercut rivals Tesco and Ocado.
Amazon stole the show at the eleventh hour, announcing in December that it is looking into delivery drones.