As Halfords prepares to bid farewell to yet another boss, the cycling and motoring specialist has invited a Dixons Carphone executive to take the wheel.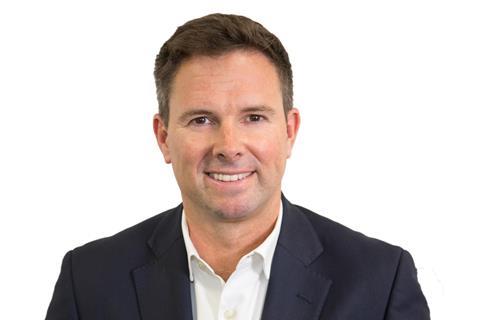 Graham Stapleton, chief executive of Dixons Carphone's software business Honeybee, is gearing up to take the reins at Halfords early next year, by which time current boss Jill McDonald will have departed to head up Marks & Spencer's clothing and home arm.
As independent retail analyst Nick Bubb bluntly put it today: "Halfords chief executives never seem to last very long."
Bubb is of course referring to its rapid succession of bosses in recent years. Tesco's UK boss Matt Davies enjoyed a relatively short stint at the helm between late 2012 and early 2015, at which point McDonald was drafted in.
But, although Davies and McDonald helped turn Halfords' fortunes around during their short tenures, the retailer's board will be keen to put an end to leadership changes and regain some stability.
So does Stapleton have the staying power?
Well-oiled machine
Stapleton wasn't joking when he said Halfords is a company that "strongly resonates" with him. The F1-lover and motoring fanatic has spent a large part of his career working in sectors with a relevance to his new job.
In 2005, after honing his retail expertise during seven years with Marks & Spencer and four at Kingfisher, Stapleton joined Carphone Warehouse as managing director of its in-car solutions division.
And before stepping into the world of traditional retail, Stapleton set up and ran his own car detailing and refurbishment business.
Theoretically then, not only should Stapleton be highly comfortable in a shop, but handy under the bonnet too.
Such a wealth of remit-specific knowledge − and the ability to relate to the company's employees − could be a great asset when tackling the retailer's declining autocentres division, for example, and supporting Halfords' next phase of growth.
Service prowess
But Stapleton has another talent that will have been equally attractive to the Halfords board.
As head of Dixon Carphone's software business, Honeybee, and its connected world services division prior to that, Stapleton knows a thing or two about service and experience.
In case you're scratching your head, Honeybee – in layman's terms – is a piece of software used by shop assistants to simplify and streamline the in-store experience for complex purchases, such as cars, laptops and mobile phones.
At a meeting with Retail Week in April, Stapleton said that, while companies have been frantically improving the online retail experience, person-to-person interaction – be that in a store or over the phone – has been neglected or overlooked.
This mindset could prove particularly useful to Halfords as it pursues its service-led growth strategy – dubbed 'moving up a gear' – and rolls out its 'store of future' concept.
At the same time, Stapleton is a proven leader who will hold credibility with Halfords' investor base.
The former Carphone Warehouse chief executive is understood to have been highly instrumental in the firm's landmark merger with Dixons in 2015, after which he became a member of the Dixons Carphone main board.

"Graham is an incredibly passionate and highly regarded leader," says Dixons Carphone deputy chief executive Andrew Harrison.
"He has a very forward thinking, dynamic and strategic approach, which I've seen encourage a fantastic sense of entrepreneurialism and loyalty within his teams.
"On a personal note, he's been a great person to work alongside for the past 12 years and he will certainly be missed."
A safe pair of hands
According to Canaccord Genuity analyst Sanjay Vidyarthi, Stapleton represents a "safe pair of hands", if not "a blockbuster title".
However, this might work to Halfords' advantage, he explains, given the fact the multichannel business is not seeking radical transformation.
As Halfords chairman Dennis Milliard stated earlier today, the business set out its strategy just under two years ago and its new boss will continue to drive its implementation.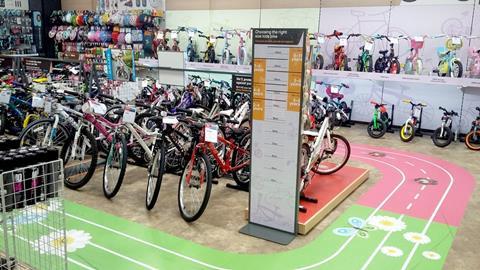 "Halfords has had two chief executives that have been transformative and done the hard work. Davies worked on customer service and McDonald worked on analytics," Vidyarthi says.
"It is not seeking someone to transform the business, just to navigate the short-term operational and currency fluctuation challenges."
There is a danger with this, however, as another city analyst points out.
"The challenge for Graham will be, what do you change? To a certain extent, is it a slightly boring place to become a chief executive?" they question.
"He could drill deeply into the technology aspect and where self-driving cars will be in 10 years time, but perhaps that's too long-term?"
Either way, the hope is that Stapleton will remain in the driver's seat long enough to keep the retailer on the road to future growth.