Today is likely to end very badly for Game, after the troubled retailer suspended shares on the London Stock Exchange this morning.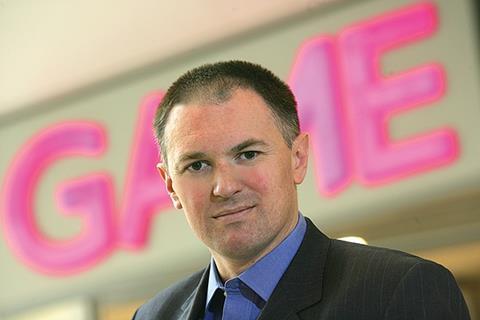 There is no doubt administration looms, and from conversations I've had this morning, PwC is likely to be called in today.
It is an astonishing fall from grace for Game which achieved an explosion in profits in the good times. Pre-tax profits soared from £68m in 2007 to £119m just two years later as it capitalised on the popularity of star products like the Wii.
But in 2010 the low point in the cyclical games market came, the bubble burst and Game has been fighting fires ever since.
It's been a torturous time for Game, in recent months in particular. Chief executive Ian Shepherd has been tirelessly assessing restructuring options, including the sale of its overseas arm.
When its banks granted it some breathing space just last month, it looked like the specialist retailer had managed to convince its lenders that it had a future, in the short term at least.
However, when suppliers started walking away, the banks' support did not last long, and Game found itself hoisting a for sale sign above the whole business as lenders looked increasingly unwilling to play ball.
Undeniably Game has had its issues – it is suffering from a low in the games cycle and its customer base has little money to spend on discretionary items in the downturn. Additionally, whether Shepherd admits it or not, it does face real structural issues, as the games market becomes increasingly digitalised.
However, after banks rejected a credible and fully funded offer put on the table by Comet owners OpCapita last week, frustration is mounting at what appears to be the banks' deliberately obstructive behaviour.
For weeks the lenders - principally the state-backed RBS – have been dragging their heels. And now the debate seems to have gone from whether to save 6,000 jobs, to the size of the banks' haircut.
We're not talking billions of pounds here. The banks between them are owed less that £100m, with RBS owed the most – about £40m. It is thought the most each individual bank could save by plunging Game into administration rather than accepting the OpCapita deal is a few million quid – small fry in their world. RBS, after all, was bailed out by the tax payer to the tune of £45bn.
The Game story has startling similarities to Peacocks' collapse in January, when banks walked away from a rescue deal for the sake of minimising their hair cuts.
It is time the banks - particularly those owned by the public – put jobs first. It is time they backed business and UK retail, before more high street giants are swept by the way side.
Game collapses into administration, 6,000 jobs in jeopardy
1

2

Currently reading

Game: Are banks playing fair?

3

4

5