Marks & Spencer's new campaign is an epic showstopper that should provide enough Christmas spirit to inspire shoppers to visit the retailer over the festive season.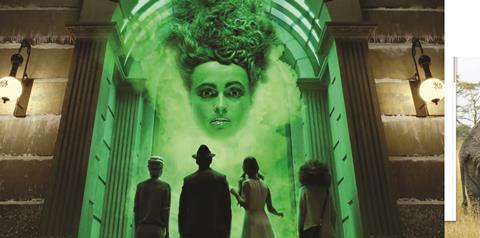 The ad follows model Rosie Huntington-Whiteley travelling through a series of children's tales from Alice in Wonderland to The Wizard of Oz. Along the way she bumps into model David Gandy and actress Helena Bonham Carter dressed as characters from the stories.
By agency RKCR/Y&R, the sheer scale and spectacle of the magical wonderland conjured in the ad will certainly capture viewers' attention. There are also some humorous and playful touches throughout, such as Bonham Carter popping up as a glowing green Wizard of Oz.
The ad wraps up with the 'Believe in Magic & Sparkle' strapline, echoing the theme that M&S is synonymous with the magic of the festive season.
The two models are dressed in the retailer's clothes and accessories throughout. However, the range does get a little lost among the slick, eye-catching visuals, such as Huntington-Whiteley and Gandy flying on a magic carpet.
Lucy-Anne Ronayne, creative director at digital agency Work Club, believes the ad does a better job of advertising Christmas itself than the retailer, but it should still entice viewers to visit M&S.
Ronayne says: "It is a big, Hollywood slice of fashion, but strip away the production gloss and the fairy-tale clichés, it is the kind of relatable, heartfelt idea that will ring true with British shoppers and make them think, 'Why haven't I been to M&S in so long?'"
No advertising budget Scrooge, M&S has pulled out all the stops with this cinematic Christmas campaign that should enchant shoppers and drive the brand over the festive season.