ScS House of Fraser concession sales up 18.1%
ScS narrowed operating loss by £1.9m
Knight said: "work to be done on both sides"
ScS boss David Knight insists its tie-up with House of Fraser has attracted a "more aspirational" customer and wants to strengthen its concession offer.
The furniture retailer launched a partnership with House of Fraser back in 2014 and has concessions in 29 of its department stores across the UK.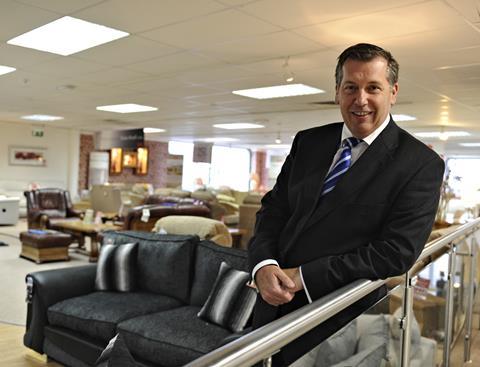 ScS said that while the results of the tie-up have been "very positive" so far, "there is still a lot of work to be done" to develop the relationship, despite sales in House of Fraser concessions advancing 18.1% during the half year.
Speaking after unveiling a narrowing of losses during the 26 weeks to January 23, ScS boss David Knight told Retail Week: "House of Fraser attracts a more aspirational consumer - a city-centre type customer."
He said ScS tends to attract more "salt of the earth" shoppers.
Knight added: "We're working very hard with House of Fraser – on the website, our position in the stores and how the product looks – but there's still a bit of work to do with them on how we develop the opportunity".
"If you think department store, and you think sofa, you think John Lewis.
"The range we have in House of Fraser is really good – it's an issue of how we get the consumer to put House of Fraser on the sofa shopping list."
Knight hailed a 13% jump in gross profit to £64.8m for the 26-week period. The furniture specialist's EBITDA improved by £2m in the period, although it was still £1m in the red.
Knight said ScS was trading "very strongly" and is bidding to capitalise by increasing the retailer's store estate, targeting more openings in the South East.
"We are underrepresented in the South East so will be targeting those areas, but we are in no hurry," Knight said.
"We're looking for prime retail space and it's more important that we get into the right places."
ScS, which currently has 97 stores, is set to open three stores within the calendar year in Aberdeen, Plymouth and Thanet.