Ikea has reported a strong rise in full-year sales, thanks to solid international trading in China, Russia, Germany and North America.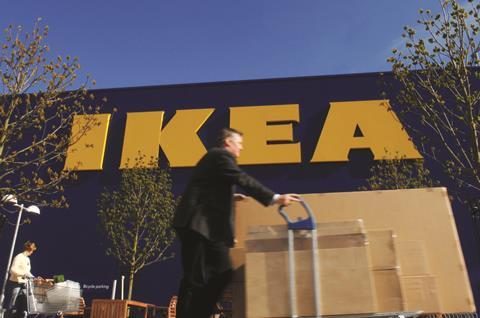 The Swedish furniture retailer's total sales increased 11.2% to €31.9bn (£23.22bn) for the 12 months to August 31 2015. Adjusted for currency impact, total sales increased by 8.9%. Comparable store sales grew 5.1%.
China remained its fastest growing market, followed by Russia, said Ikea. It singled out Germany as showing record growth and pointed out North America as also performing well. The retailer said south Europe "demonstrated positive progress".
The retailer said the majority of its markets enjoyed strong growth, with only a few markets "operating under more challenging economic circumstances".
Ikea said new stores combined with new digital tools helped contribute to the rise in sales.
During the period, Ikea opened 13 new stores and launched three collection points across stores in Spain, Norway and Finland, with customers able to pick up pre-ordered items.
Peter Agnefjäll, president and chief executive of Ikea Group said: "We are growing in almost all our markets and we are happy about last year's sales development. Our co-workers are doing a great job in developing and bringing high quality and low price home furnishing products to the customers through our stores and ecommerce.
"Looking ahead, we see many opportunities for us to continue to grow through our stores and by meeting our customers in new exciting ways in our multichannel environment – a journey we have only just begun. Continued growth and strong results enable us to continue to invest in our co-workers, in the value chain, as well as in sustainability – and thereby contribute to a better everyday life for the many people."
Ikea said it will publish a full account of its performance for the year in December.