Flooring retailer Tapi is rolling out concessions in Homebase stores as it seeks to ramp up its expansion.
The fast-growing retailer is planning to open a "fairly significant number" of concessions in the embattled DIY retailer, according to Tapi founder Martin Harris, although he declined to confirm exact numbers.
"It will enable us to be in locations where we don't have stores and where we're finding it difficult to get them," Harris told Retail Week. "We can increase our density in these areas".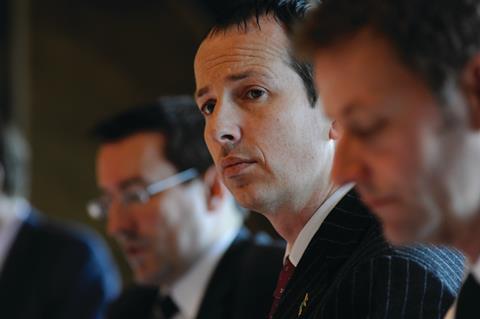 The first will open on December 20 in Homebase's Orpington store and more will follow across the country next year. Homebase has around 200 stores across the UK.
The home and DIY retailer has had a turbulent year after former owner Wesfarmers sold it to turnaround firm Hilco following a disastrous ownership stint. In the following months, the retailer has had a CVA to shut 42 of its stores approved and secured a £95m loan to finance its turnaround.
Tapi has been rapidly expanding and aims to operate 111 stores by the end of the calendar year. Its rapid expansion has piled pressure on rival Carpetright, which launched a CVA earlier this year.
Homebase had featured rival Carpetright concessions in its stores before former owners Wesfarmers removed them, though it is believed two are still in operation.
Despite Homebase's recent troubles, Harris said the DIY retailer is a good fit for Tapi.
"We believe in their strategy. What Homebase has is a lot of footfall and a lot of staff engagement," he said.
Harris added that Homebase's softer product mix makes it more appealing than a hard DIYer such as B&Q.
The concessions will cover around 1,500 sq ft of space in which Harris believes the retailer can "still deliver the essence of Tapi". The concession will offer around 1,000 SKUs.
Homebase currently sells laminate and tiles, and Harris said Tapi's offer will complement that, focusing on carpets and vinyl.
Homebase chief executive Damian McGloughlin said: "We're delighted to announce our partnership with Tapi, which will give our customers access to an even wider range of products. We see lots of opportunities to work with partners like Tapi to offer complementary products to help our customers complete their home projects.
"This is an exciting chapter for the business as we continue to accelerate our turnaround plan and work towards returning Homebase to profitability."