Carpet and floor coverings specialist Carpetright has posted total sales up 5.2% in the 13 weeks to July 26.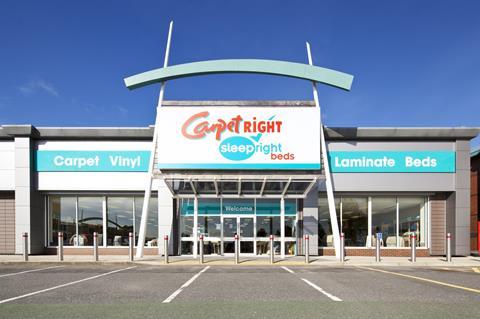 Carpetright said UK like-for-likes jumped 6.1% owing to weak comparatives in 2013 when sales were hit by a long period of hot weather in July.
But gross profit fell 260 basis points in the period after implementing "market beating" promotions. It has revised its guidance of a decline for the full-year between 50 and 100 basis points.
It said it opened four stores and closed nine and it now trades from 467 UK stores, of which 283 have been modernised.
Carpetright's business in the rest of Europe improved its performance and posted a 3.6% drop in like-for-like sales. Total sales declined 3.9% but the impact of currency exchange rates means the European business recorded a 10.1% fall.
Carpetright revealed its struggling businesses in the Netherlands and Belgium have returned to profit in the first quarter.
Meanwhile, new boss Wilf Walsh started at the retailer last week.