Womenswear retailer Hobbs will launch the first standalone store for its younger NW3 sub-brand next month and is plotting up to 30 in the next four years.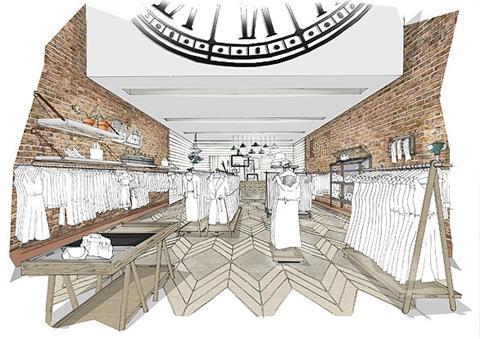 The first NW3 standalone will open in a 1,000 sq ft site on the second floor of Westfield London on September 30. It will replace ethical footwear retailer Terra Plana.
It had originally planned to open its first NW3 store in Hampstead this year by converting one of its Hobbs stores but chief executive Nicky Dulieu said as the site was a listed building, the conversion would have been too expensive. She said she still plans to open in Hampstead at a later date.
The Westfield store will be the only one to open this year but Dulieu said there will be several openings next year then a concentrated roll-out in 2012.
"We initially looked at market towns for the first standalone but chose Westfield because NW3 performs very well in our Selfridges concession," said Dulieu. "We'll open in a mix of city centres and market towns next year."
NW3 stores will have a different identity from Hobbs with exposed brick interiors inspired by an 18th century clock house in Hampstead, the area in London with the NW3 postcode that inspired the sub-brand's name. A reclaimed clock face will provide a focal point in each store.
NW3 has three concessions with John Lewis, one in Selfridges, and is in 26 Hobbs stores.
Hobbs will also add new delivery territories to its transactional website in October before adding additional currencies for spring next year. The Hobbs website is transactional in sterling and ships to the UK and Channel Islands. It will deliver across Europe, the US and Australia from October.