Birchbox has upgraded its website in a bid to become the beauty shopper's best friend, and a resulting uplift in sales is not be sniffed at.
The subscription box specialist is a relatively small player in the UK beauty market, which GlobalData forecasts will be worth £26.7bn by 2022, £3.1bn of which is set to be made online, but recently appointed managing director Sally Scott maintains it "punches above its weight" when it comes to customer engagement.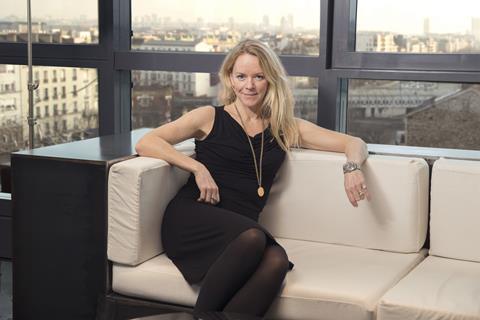 "Facebook Live reported that in September we had the third most viewed retail video of the month, and we were only beaten by Marks & Spencer and Superdry," she says.
That impressive level of customer engagement from a UK business with approximately 100,000 subscribers is something Scott wants it to run with in the coming year.
It was also a primary motivator for the etailer's website upgrade last month.
"I felt that the UK customer relationship wasn't deep enough, it was skimming across the surface. Yes, we made beautiful boxes and personalised them, but there was more we could do," she explains.
Scott adds that the potential of the UK online beauty market is "untapped" by retailers that can cater to shoppers who want to be educated about how to use cosmetics such as serums and sheet masks, which they may not have even heard of a few years ago.
"The UK is an exciting place to be in terms of beauty because the customer is so willing to learn," she says.
Birchbox's newest iteration of its site, spearheaded by product manager Ankita D'Mello, keys into this ambition. The retailer has made a raft of changes to make the site more accessible to the less savvy shopper, which it says makes up the 'beauty majority' it is trying to cater to.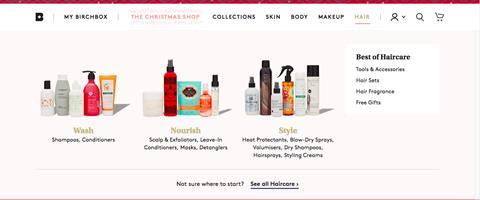 The retailer has changed the navigation of the website to reflect that, dividing it into four categories for skin, body, make-up and hair products – the latter is split into wash, nourish and style.
"Most shoppers don't know the difference between a highlighter or a luminizer, or a BB or CC cream, they just know they want their skin to look glowy or smooth," explains D'Mello.
The etailer has also updated product pages for its 50 best-selling items to include a list of key ingredients, visual tutorials on how to use them and tips on which products are best suited to different occasions. It plans to replicate that across its remaining SKUs over the next year.
The changes, combined with changing the website's look each month to correspond with the design of the latest subscription box and a new section of the website dedicated to make-up tutorial and product reviews, are all intended to increase customer engagement with the Birchbox brand.
Early signs are that it has been a worthwhile revamp.
The retailer carried out A/B testing on the new site versus the previous one in September, which recorded a 20% increase in revenue per customer, a 21% increase in revenue per site visit and the average time spent on the website per customer up 5%.
The use of Birchbox's product search during the period also declined 9%, which D'Mello says is an indication that the website's simpler navigation is a hit with customers.
As well as innovating its online offer, there is the question of what plans Birchbox has for bricks and mortar. The etailer has two permanent stores, in Paris and New York, and opened a pop-up a year ago that was open for six months.
However, Scott says for the time being she is "interested to see how the Americans have presented their relationship with Walgreens Boots."
Birchbox will launch a selection of shop-in-shops in Walgreens as part of a pilot scheme with the US pharmacy titan, which begs the question whether a similar arrangement could be made with UK high street subsidiary Boots.
Although no immediate plans have been made, Scott is confident it is a partnership that would make good sense if it came to fruition.
"The reality is 'Sarah' [Birchbox's target customer] wouldn't be sat in the chair at Selfridges having a makeover, so we need to be where she actually is," says Scott.
Whether it's a website revamp or the possibility of a bricks-and-mortar partnership, Scott is confident there is a lot of room for Birchbox to grow from a etailer punching above its weight to a beauty force to be reckoned with.