If there is one thing guaranteed to get the ladies into a shop it's probably a 10ft statue of David Beckham in his undies, so well done H&M for giving women shoppers just that.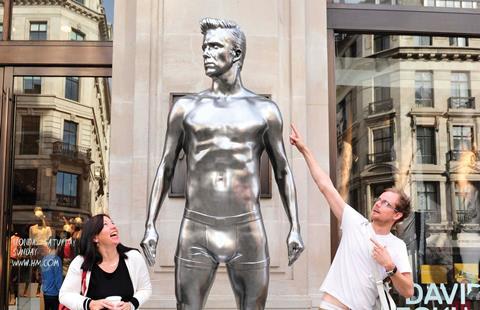 The giant silver effigy was erected outside the retailer's Regent Street flagship to promote Becks' new bodywear collection with H&M.
We can't wait to start scouring eBay for the statue when the collection leaves its stores.