Hammerson is ready to offload more than £400m of property assets this year as it focuses its investment on new developments.
The shopping centre landlord plans to sell some of its existing schemes in order to ramp up progress on a new mall in Croydon, which it is building in a joint venture with Westfield, and the redevelopment of London's Brent Cross.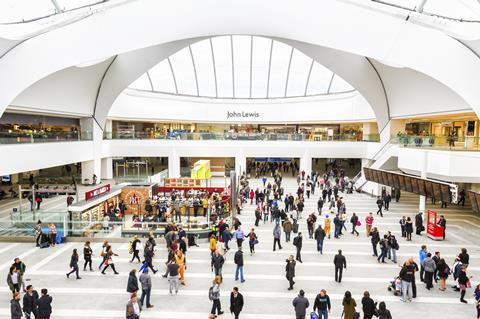 The firm also hopes to gain planning permission for a site in the Square Mile, also in the capital, which is in the process of being altered after being rejected by the Greater London Authority last year.
Hammerson, which owns a raft of UK shopping centres, retail parks and premium outlets including the Bullring and Grand Central in Birmingham, Bristol's Cabot Circus and Victoria Gate in Leeds, did not reveal which sites it plans to shed from its portfolio.
The firm's chief executive David Atkins said it continued to attract retailers to its schemes, despite economic uncertainty and challenging market conditions.
Asset strategy
The vacancy rate in its shopping centres, retail parks and outlets was less than 3% in the year ended December 31, 2016.
Atkins said that was the "culmination of a clear strategy" to focus on its "best assets".
He added that "most" of Hammerson's capital expenditure in 2017 would be focused on developing new and existing sites, rather than acquiring new properties.
Due to new accounting rules, Hammerson's pre-tax profit almost halved in 2016 to £317.3m, because the value of its property did not rise as quickly last year.
Discounting property valuations, profits rose 9.4% to £230.7m.