Grocery comes under the spotlight in the latest installment of Retail Week's 'The disruptors' series, which looks at the businesses shaking up the industry.
The big four supermarket groups – Tesco, Sainsbury's, Asda and Morrisons – may have adapted to survive the onslaught of the discounters and the switch to online shopping, but there is a fresh wave of disruption threatening to derail their collective progress.
Retail Week looks at the businesses threatening to gobble up a share of the grocery market.
HelloFresh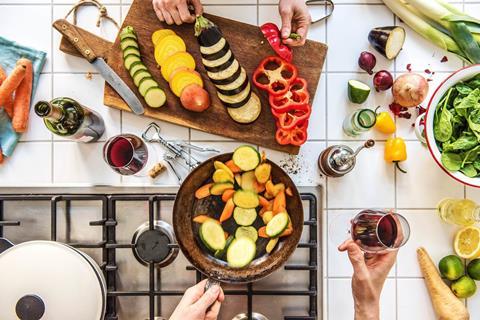 Whether it's Mindful Chef, Gousto or Home Chef, the meal kit phenomenon has exploded in the UK in recent years.
But it is Germany-based HelloFresh that has seemingly gained the most traction among Britons.
Rather than focus on a specific niche such as high-protein, vegan or gluten-free options, HelloFresh has appealed to a wider audience with wholesome, homemade favourites suitable for couples and families.
It has also branched into breakfast meal kits amid growing trends for weekend brunches and buying breakfast outside the home.
HelloFresh now delivers 11 million meals every month to its 1.25 million customers across all its markets and employs more than 1,500 people as it continues to expand.
Such is its reach that Sainsbury's has piloted selling a selection of HelloFresh meal kits, while Tesco has created boxes of its own in a bid to fend off the threat of the subscription services.
MuscleFood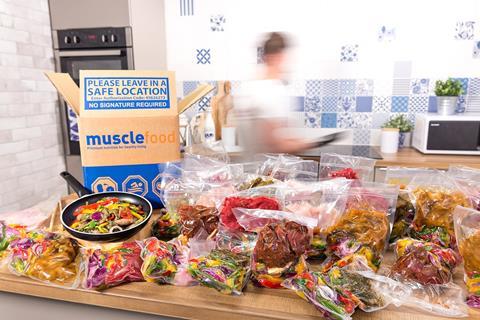 Founded four years ago by entrepreneur Darren Beale, MuscleFood was initially set up to cater for bodybuilders with a range of high-protein meats and supplements.
But the etailer has quickly struck a chord with gym-goers and young parents, whom Beale calls "accidental healthy eaters", with meat staples such as chicken breasts, mince, sausages and steaks.
Beale says MuscleFood's appeal has broadened because it also creates "products that supermarkets can't do or won't do".
With a keen focus on quality, freshness and value, MuscleFood now sells more than 50,000 items every day and attracted more than 97 million page views on its website in the year to June.
MuscleFood raked in £50m in sales in its last financial year and, like HelloFresh, supplies some products – such as its high-protein pizza – to Sainsbury's, as well as the Co-op and Spar.
Having launched in the Netherlands in June, with Germany, France and Spain also on its expansion hit list, MuscleFood ultimately aims to become a £1bn business and has a £200m-£250m turnover target for the UK in the next five years.
With price points pitched at and around the Tesco level, supermarket giants could find their meat and poultry sales under pressure in the coming years as MuscleFood gains further traction.
UberEats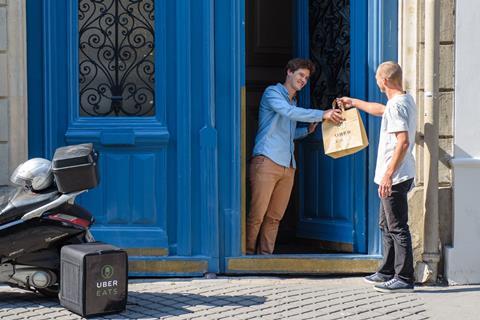 Having seen the success of online meal ordering and delivery platforms such as Deliveroo, San Francisco-based tech giant Uber made its foray into the market in Santa Monica in August 2014, before expanding into cities including London, Barcelona, New York and Chicago.
The UberEats app, which has already been downloaded more than 5 million times, detects a user's location and displays all restaurants currently open separately from those that are closed.
Customers can place an order from their preferred restaurant, which will be delivered by an UberEats driver via car, bike, scooter – or sometimes on foot.
It made headlines in the UK after teaming up with McDonald's to launch the fast-food giant's first home delivery service earlier this year and has continued to attract a host of high-profile restaurant partners.
By promising delivery to time-pressed consumers' homes in under 30 minutes, the UberEats app offers a convenient alternative to the c-store trip to grab dinner on the way home from work.
Although the physical expansion of food and beverage operators appears to be plateauing, the appetite for home deliveries from big-name chains continues to grow – a fact that will surely give UberEats the confidence to expand into other key UK cities and turn up the heat on the grocers.
Happiour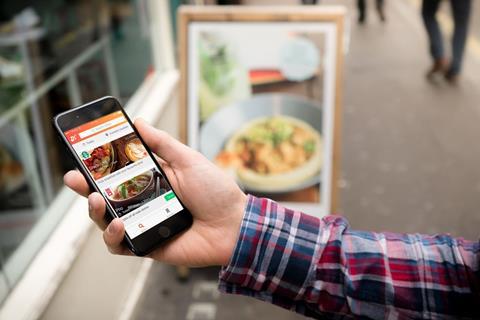 Food and drink app Happiour was only created in 2015, but is already growing apace.
The platform has partnered with more than 150 businesses, from local independents to well-known restaurant chains such as Leon and Jamie's Italian, and is used by more than 100,000 people in central London.
Happiour allows vendors to create real-time, geo-located offers in order to drive footfall and sales, and is designed so that customers can share and search for food and drink deals near to their location.
It means food and drinks operators can create exclusive offers to help reduce waste, promote seasonal products or drive footfall during quieter periods.
According to Happiour co-founder Hal Stokes, the average commuter spends more than £10 a day on food and snacks. Because Happiour promotes offers from coffee shops, cafes, restaurants and bars it makes it tougher for retailers to snap up a slice of that pie.
While it began life as a UK business, Happiour was last month acquired by MyVoucherCodes, which will promote the app to its 7 million UK customers to help it scale across the UK.
INS
The shift towards brands selling direct to consumers has become an increasing theme recently, as businesses such as Dyson, Nike, Adidas, New Balance, Lego and Smeg opened standalone stores.
Now, tech firm INS is plotting a way for grocery suppliers to cut out the retail middlemen in a similar way.
"Proprietary brands feature heavily on supermarket shelves. Their removal would leave supermarket giants with even more excess store space and a hole in their top-line sales"
The company, which founded the Instamart grocery delivery service, is to pilot a "decentralised grocery shopping ecosystem" next year to shake-up an industry that INS boss Peter Fedchenkov argues "is inefficient and controlled by retailers".
FMCG titan Unilever has already signalled its intent to sign up to the platform, which could allow consumers to purchase brands such as Marmite and Dolmio sauces direct from manufacturers at lower prices.
As well as giving suppliers control over price, it would also allow them to receive customer feedback and reward loyal shoppers.
Proprietary brands feature heavily on supermarket shelves. Their removal would leave supermarket giants with even more excess store space and a hole in their top-line sales.
Such a blow would spark a major strategic rethink and emphasise the need to further improve the quality, value and depth of own label ranges.
Amazon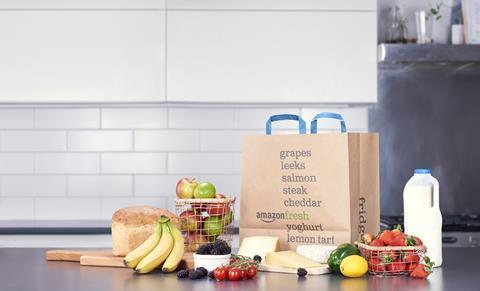 We've left the ultimate disruptor until last.
Amazon has shaken up the grocery industry in its native US as well as this side of the pond in recent years through a number of initiatives.
The online goliath launched the Amazon Fresh grocery home delivery proposition in its hometown of Seattle nine years ago and brought the service to the UK in June last year, selling a host of brands and securing a deal with Morrisons to sell the grocer's own label ranges.
Amazon's rapid fulfilment proposition has forced Tesco and Sainsbury's to speed up their delivery offer – the latter is piloting 30-minute deliveries in London.
An Amazon Go convenience store in Seattle has also prompted retailers to dedicate more time and capital to create a frictionless checkout experience in shops.
And Amazon's surprise acquisition of Whole Foods Market has sent further shockwaves across a grocery industry that is increasingly wary of the threat posed by the online powerhouse.
The disruptors: The shake-up in retail delivery
1

2

3

4

Currently reading

The disruptors: How Amazon, HelloFresh and Muscle Food are giving grocers food for thought

5

6