Today is Steve Murrells' first day as chief executive of The Co-operative's food retail division. The former Tesco, Sainsbury's and, most recently, Danish meat company Tulip executive has a number of key tasks from dealing with price perception to coping with increased competition. Retail Week takes a look.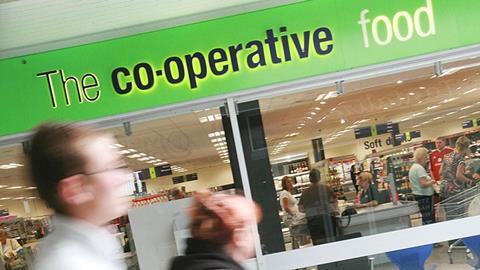 Market share – The Co-operative has leaked market share over the last year and Murrells will be keen to arrest the decline. Kantar Worldpanel data shows its share stands at 6.5% from 6.9% last year in the 12 weeks to June 12 in a fiercely competitive market. The data revealed till roll growth fell 2.8% over the period.
Price perception – Kantar Worldpanel communications director Edward Garner believes that Murrells first task should be to address price perception. With Tesco, Asda, Sainsbury's and Morrisons moving into the convenience space, The Co-operative is having to work hard to retain shoppers when faced with cheaper prices for similar goods from other local outlets.
Focus on the customer – Long-term The Co-operative needs a culture shift away from discussing its model and towards the customer.
Availability – The retailer has worked hard through the implementation of its SMART replishment system to improve availability and free up man hours in store. Murrells will be keen to maintain these standards which are at the core of convenience retailing, allowing the shopper to be confident that the grocer will have core staple goods on entering the store.
The Ethical Balance – The Co-operative has to tred a fine line between lowering prices to draw in shoppers and paying a premium for ethically-traded goods. But Garner believes that the retailer's slightly older core audience is less concerned about ethical matters than younger shoppers and could address the balance of its product mix.
Foster a strong partnership with his management team – Chief operating officer for food Sean Toal has been acting chief executive for food since January. With group chief executive Peter Marks dedicating significant portions of his time to the group's other activities, including closing in on a deal to buy 630 Lloyds Banking Group branches,it will be important that Toal and the hugely experienced Murrells create a strong team at the top.
Turnaround Somerfield stores – Data leaked earlier this year shows former Somerfield stores are underperforming. Murrells will be keen to understand why The Co-operative has not gained all of Somerfield's customers and which retailers it has lost them to.
Leverage dividend card data – Tesco has vowed to put its Clubcard data at "the heart" of its business and is localising prices and promotions accordingly. The Co-operative gleans data from its customers through its dividend card and will look to use this to compete with the UK's largest retailer.
Focus on service – The Big Four grocers have all laid out ambitions to improve service or recruit more staff in the coming year as the customer experience becomes key. The Co-operative – which is in a strong position with local stores at the heart of communities – will hope to bread loyalty through personal customer relations.
Store formats – The retailer has been trialling store formats with different and improved navigation and better signage. Murrells is likely to assess the performance of these store and decide to what extent features should be rolled out.