Morrisons' like for likes rose over its half year with the grocer reporting its best second quarter in nearly a decade.
Underlying profit was up 9% to £193m in the six months to August 5, 2018.
However, pre-tax profits were hit by plans to tender bonds and to change the way the grocer estimates stock provisions and sank 29% to £142m.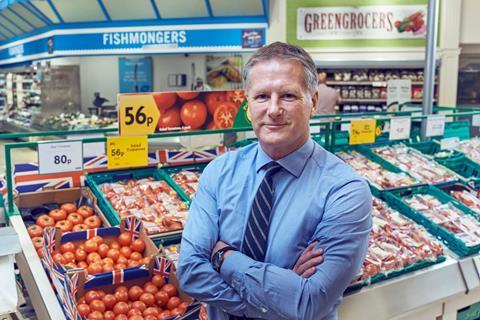 Group like for likes rose 4.9%, compared with 3% the previous year, while the second quarter saw the best growth in nine years as like for likes rose 6.3% thanks to growth from its McColl's tie-up.
Total revenue rose 4.5% to £8.8bn.
Over the half-year, Morrisons extended its online offer across more of southern England and into Scotland and now serves 75% of the UK population.
It also made progress on its deal to supply McColl's stores with Safeway product with the first 1,300 stores completed ahead of plan.
Chief executive David Potts said: "Morrisons continues to become a broader, stronger and a more popular and accessible brand, and I am confident that our exceptional team of food makers and shopkeepers can keep driving the turnaround at pace."
Chairman Andrew Higginson added that "with each passing quarter, the Morrisons team is building a better and better business".
The grocer has achieved one of the most notable turnarounds in UK grocery, with like for likes growing steadily and partnerships with businesses as diverse as McColl's and Amazon continuing to make hay for the retailer.