UK inflation was unchanged in August after hitting a 20-month high in July, as rising food prices were tempered by alcohol and clothing costs.
The Consumer Price Index (CPI) was up 0.6% for the second consecutive month in August, ONS figures revealed.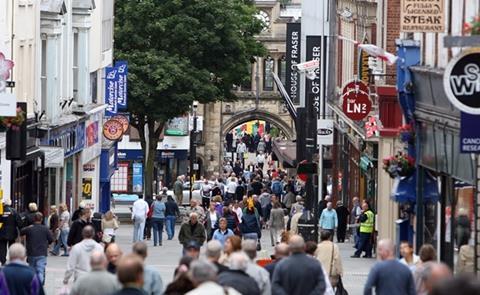 The increased costs were triggered by rising food prices, which were up 0.6% month-on-month in comparison with a fall of 0.2% during the same period a year ago.
Upward contributors in the category included bread, cereal and meat products.
Clothing and footwear prices rose 1% month-on-month in August, compared to a 1.5% rise during the same period last year as children's outwear items pulled down overall costs in the category.
Prices of alcoholic beverages were up 0.3% month-on-month, but down against a 2.4% rise during the same period in 2015, mainly driven by falling wine costs.
The cost of furniture and furnishing items were also down year-on-year.
Simon-Kucher & Partners partner James Brown said: "We forecast continued growth in inflation in the coming months as higher import costs from the devalued sterling find their way into consumer prices."
However, the ONS pointed out that the rises are relatively minimal in the historic context.