Grocers are preparing for a last-minute rush of shoppers this Friday, which is expected to be the busiest food shopping day of the year.
In a day that is being dubbed 'frenzied Friday', spending in supermarkets is predicted to hit £894m, The Centre for Retail Research (CRR) estimated.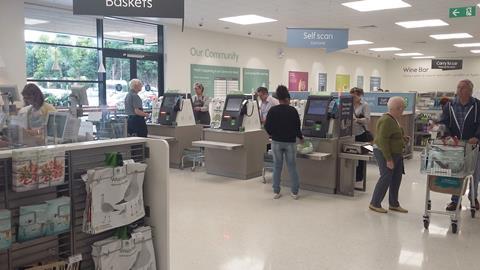 Asda and Waitrose expect December 23 to be their busiest day, as shoppers grab final food, drink and gifts.
Waitrose reportedly predicts its till takings will be three and a half times higher than normal.
"I think this year shoppers will start buying their fresh produce from Wednesday onwards, to make sure it's in tip-top condition," CRR analyst Joshua Bamfield told The Observer.
"Friday is definitely going to be the busiest day and convenience stores will benefit from shoppers 'topping up' at the last minute."
However, Tesco and Sainsbury's expect shopping to be more spread out over the week. The Co-Op, meanwhile, predicts Christmas Eve could be its busiest day.