Nick Ward, head of creative strategy at Cubo compares the luxuriant offerings of Selfridges and John Lewis's respective Oxford Street food halls.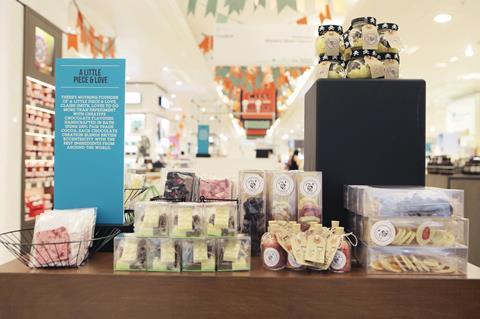 Selfridges, Oxford Street
Inside this emporium of epicurean delights, you're greeted by a maze of manned food stands and casual dining spaces, presenting a cornucopia of ready-to-eat worldly treats.
Every last detail befits Selfridges's status as a destination store, whether you're perusing the utterly encyclopaedic Chocolate Library, sampling classic whiskies, or gazing at whole jars of Périgord truffles.
I doubt many visitors actually 'shop' here for their weekly groceries, but that's hardly the point, is it?
John Lewis, Oxford Street
While it's certainly not 'bad' in any practical sense, John Lewis's foodhall is essentially a glorified Waitrose.
So although you've got arguably the UK's best quality grocery offering, it doesn't feel comparatively special.
There's an abundance of fresh produce, a pretty decent walk-in cheese room, an impeccably curated wine and spirits range, and all the usual speciality Waitrose products.
But the whole experience just feels a bit typical of UK grocery retail best practice, and thus sadly devoid of any truly Wonka-esque magical touches – tellingly, the chocolate range is 'merely' well-stocked.