Three former Tesco executives have pleaded not guilty to fraud charges and false accounting in relation to the grocer's accounting scandal.
At a hearing today at Westminster Magistrates' Court, Tesco UK's ex-managing director Chris Bush, Tesco UK's former finance director Carl Rogberg and UK food commercial director John Scouler all entered pleas – via their lawyers – of not guilty.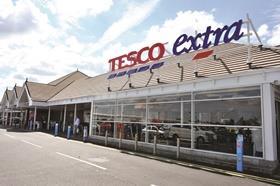 Each of the men is charged with one count of fraud by abuse of position and one count of false accounting.
They will now face trial at Southwark Crown Court on October 20 and were granted bail until that date.
The Serious Fraud Office (SFO), which announced it was pressing charges earlier this month, claims the alleged crimes happened between February 2014 and September 2014.
The SFO is still investigating Tesco's £263m profits overstatement, which was one of Britain's biggest corporate scandals.
The grocer has been attempting a turnaround under Dave Lewis, who discovered the profits over-statement three weeks into his reign in September 2014.
Tesco swung back into the black in its last full-year as pre-tax profits hit £162m.
Tesco said earlier this month it "continues to cooperate with the SFO's investigation".
It added: "The last two years have seen an extensive programme of change at Tesco, but given this is an ongoing legal matter, we are unable to provide any further comment at this time."