The Co-op is poised to take on 1,000 new staff to man the tills at its convenience stores as part of its ongoing customer service drive.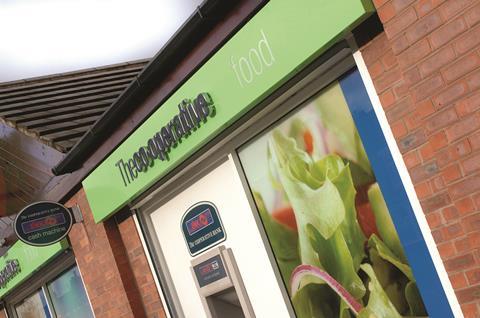 Co-op to hire 1,000 new shop floor staff
New workers will man tills at peak times to meet demands of "grazing" customers
Boss Murrells says move is part of ambition to become "UK's leading convenience retailer"
Co-operative Group retail chief executive Steve Murrells has been focusing on improving value, range, availability and customer service as part of the mutual's True North strategy, which is focused on improving the customer experience in the grocer's core convenience business.
The new roles are being advertised to boost staff numbers at peak times and meet demands of modern-day "grazing" shoppers who are buying smaller baskets at local stores.
The hires are in addition to around 2,000 more new staff who will be taken on to operate the 200 convenience stores the Co-op plans to open during the next two years.
Murrells said: "We are making significant strides towards our ambition of becoming the UK's leading convenience retailer.
"The modern busy lifestyle is leading to more consumers adopting a grazing mentality which sees them shop in a little and often way each week.
"These 'grazers' are leading a major shift in shopping habits which marks a return to the way people used to shop before the advent of larger supermarkets and we are meeting these shopping needs by opening more smaller stores and ensuring we have stores staffed at peak times."
Following rivals
It comes after the Co-op's grocery rivals embarked on similar drives to increase the number of customer-facing staff in stores.
Supermarket giant Tesco cut head office jobs and management roles to enable it to invest in more than 6,000 new in-store staff, while its big four rival Morrisons has put 5,000 more staff on the shop floor since the arrival of new boss David Potts earlier this year.
Despite stiff competition from Tesco and Sainsbury's in the hotly contested convenience market, the Co-op outperformed the market in sales for the first time in almost four years, according to the latest figures from Kantar Worldpanel.
The Co-op's sales remained flat, but these were ahead of rivals who experienced sales falls in the 12 weeks ending June 21. That helped the mutual hold its market share of 6.2%.
But Murrells told Retail Week there was an "inevitability" that it would eventually be overtaken by discount rival Aldi.