Booker operating profit before exceptionals up 11% to £155.1m.
Group like-for-like sales down 1.9%
Budgens and Londis are "working well" despite "increasing price competition" in the UK grocery and discount sectors
Food wholesaler and retailer Booker has reported an 11% rise in full-year profits but warns of "increasing price competition" in the UK.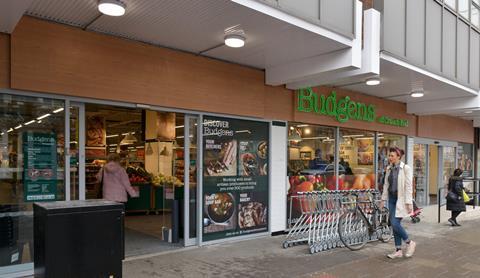 Booker Group, which acquired Londis and Budgens last year, reported an 11% increase in operating profit before exceptionals to £155.1m for the year ended March 25.
The group's total sales grew 5% to £5bn during the period, of which £3.4bn was generated within the business's retail arm.
However, like-for-like sales dropped 2.2% in the wholesaler's retail arm, and 1.9% across the whole group.
The group said: "We made good progress on the catering and retail sides of the business. Premier and Family Shopper continued to grow and Budgens and Londis have joined the group and are working well."
While the group said its trading in the first seven weeks of the current financial year is "ahead of last year", it anticipates that the "challenging consumer and market environment will persist through the coming year" as the "UK's food market remains very competitive".
"We will continue to deliver our plans to offer our customers even better choice, prices and service supported by the continued delivery of our efficiency programmes," it added.
Booker chief executive Charles Wilson said: "Booker Group had a good year. Customer satisfaction was strong; sales and profits were the best we have ever achieved.
"We made good progress on the integration of Budgens and Londis.
"We are very grateful for the support of our customers, suppliers and people and look forward to making progress in the year ahead."
The group completed a £40m deal to acquire Londis and Budgens from Musgrave last September.