Asda's new boss Sean Clarke takes the reins on Monday after being parachuted in from parent company Walmart's Chinese business.
Retail Week examines the top five things on Clarke's to do list as he bids to transform the fortunes of the embattled grocer.
Revamp larger stores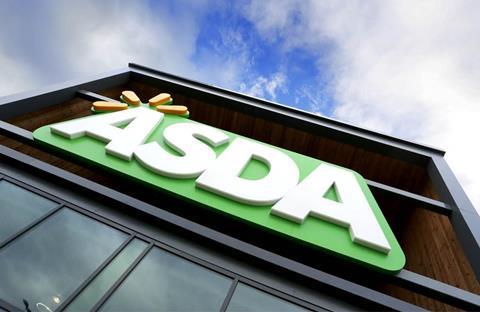 Like all of its big four rivals, Asda is grappling to come to terms with how to make best use of its bigger sheds – and sources close to the grocer told Retail Week that Clarke will make this his number one priority in the role.
Asda has been pursuing a strategy of bringing in concession partners such as Decathlon and had also been considering hiving off sections of stores and sub-letting them to other third parties.
It is unclear whether Clarke will continue down that path, particularly considering Walmart's contrasting use of larger stores in the US.
As Retail Week saw first-hand in Bentonville during our coverage of the Walmart shareholders week in June, the US retail titan has created an almost department store feel in its supercentres, combining its grocery offer with its own fashion, homewares, electricals and cafes to good effect to increase dwell time in its larger sheds.
However, if Clarke attempts to replicate that model in the UK, it would be seen as a gutsy move that goes against the grain of mainstream rivals Tesco, Sainsbury's and Morrisons, who have joined forces with the likes of Arcadia, Argos and Timpson to open shop-in-shops.
On a more basic level, Clarke will also need to address store layouts within its core grocery offer. A number of Asda's supermarkets remain poorly configured, with its fresh offer tucked away in a corner rather than being given prominence at the front of the store, which modern shopping habits demand.
Instil confidence and leadership
After a turbulent year of tumbling sales and a change of chief executive, confidence within Asda will be fragile.
Clarke will quickly need to drum up the support of his senior team, get them pulling in the same direction and convince them to buy into his long-term strategy for the business, which he is expected to formulate within his first 100 days in the role.
But given Asda's current performance, that will be no easy task.
One source close to Asda compared the atmosphere at its headquarters in Leeds as "like being in a council meeting" because "no one wants to make a decision".
Clarke will need to change that culture rapidly and instil a sense of confidence and leadership across the business.
Without that, the bold, decisive calls that Asda so desperately needs in order to turn the corner may not be made quickly enough.
Improve quality of the core grocery offer
Asda's chief customer officer Andy Murray revealed at Retail Week Live earlier this year that he would make a revamp of the grocer's own-label proposition one of his "top priorities."
The supermarket giant has arguably fallen behind a clutch of its rivals including Tesco, Sainsbury's and the Co-op in terms of both quality and availability, particularly within fresh – a trend Murray and Clarke will be eager to reverse.
Murray himself admitted that Aldi and Lidl had "raised the bar" with the quality of their own label propositions and Clarke will want to regain competitiveness within that space.
That journey has already begun, with the grocer phasing out its 'Chosen By You' brand and wider range reviews also underway as it bids to rationalise its SKU count.
But Clarke's arrival will almost certainly see Asda put its foot on that pedal even harder, with Walmart's deep pockets allowing it to invest in driving the quality of its products across fresh, frozen and ambient.
Rejuvenate the George proposition
Asda's George fashion label may have helped it become the UK's second-largest fashion retailer behind Primark by sales volumes, but some onlookers believe the brand is slowly losing its appeal.
With that in mind, Clarke may bid to overhaul the proposition as it aims to stay ahead of Tesco's F&F label and Sainsbury's Tu range, while also giving shoppers another reason to return to Asda stores.
Retail Remedy's Phil Dorrell says: "I think George has become a bit too like the Walmart model. It's very much apparel clothing, it doesn't differentiate itself.
"F&F and Tu are both clothing ranges that actually have some good quality pieces in. George has just gone cheap, cheap, cheap.
"It never used to be like that. It used to have a good spectrum of good, better, best.
"Now it only appeals to the lowest common denominator in terms of price and that's alienated a large portion of the people that used to shop at Asda."
Simplify its website
Walmart is ploughing billions into technology and ecommerce in the US – and its British cousin is on a similar drive to improve its online offer.
Speaking at the IGD Online and Digital Summit last October, Asda's senior director for grocery ecommerce Phil Wilkinson said the retailer as focusing on "simplicity, convenience, fantastic value and service" in its bid to win back shoppers and grow the profitability of its online business.
It is thought to be working with intelligent search engine Endeka on its transactional website, allowing shoppers to easily find the products they want to buy. It will also make its ecommerce platform "more stable" and easier to navigate in a bid to boost online sales.
While profitability of online grocery continues to be challenging, improvements to Asda's online offer could also prove to be a gateway to driving footfall back into stores.
Sharpen prices
Ever since Walmart international boss Dave Cheesewright voiced his damning verdict on Asda's performance – and pledged to move away from protecting profits to growing sales – the UK grocery market has been bracing itself for a tidal wave of price investment.
Asda was the price leader in the British market for so long, but has lost its crown to the German discounters, who have wooed shoppers away from the grocer with its rock-bottom prices.
The rest of the sector has moved with Aldi and Lidl too, meaning Asda's every day low price pledge is no longer the unique selling point it once was.
While it will strive to broaden its appeal to consumers in other areas, Clarke will be keen to cut the price differential to the discounters and Walmart is poised to write a big cheque in order to achieve that across hundreds of basket staples.
But in that bid to grow sales, Asda and Clarke will be forced to accept even slimmer margins, as will its rivals if they respond with price cuts of their own – something that could have far reaching ramifications for the industry.
Broaden Asda's appeal
The grocer will have to appeal to a wider spectrum of consumers on many more levels than price if it is to convince them to give Asda a second chance.
Dorrell points out that Asda used to hold the mantra of "consumers' champion", drawing on the example of importing Levis jeans and undercutting the fashion sector on price.
Alongside the drive to revamp stores and slash prices, Dorrell believes the grocer needs to return to those roots – and then communicate those changes in a more effective manner.
Clarke will be leaning on another former Walmart man, Asda's chief customer officer Andy Murray, to help the grocer reconnect with shoppers through its marketing channels.
Dorrell says: "Its marketing is in a bit of a dire state at this point in time, including its digital marketing, which is probably the weakest of the big four at the moment.
"I'd like to see it communicate a clear message that isn't just about it being cheap. It needs to be an Asda for all people – broaden the spectrum and say 'this is what Asda is about'".
Watch our trailer for Welcome to Walmart Town