Waitrose has come out fighting in the looming online grocery battle with M&S by linking with an unknown tech start-up launched by Ocado co-founder Jonathan Faiman. Will it give Waitrose the punching power to upset its soon-to-be ex-partner?
The online food and grocery market is expected to grow by as much as 29.1% to £19bn by 2022, according to GlobalData, so the stage is set for increased competition. The reigning champion in the market – as far as service and technological prowess is concerned – is Ocado.
In February, the company revealed it would sell 50% of its retail business to Marks & Spencer to create a joint venture. The £750m deal left existing supply partner Waitrose out in the cold and, in the months since, there was much speculation about how the John Lewis Partnership-owned grocer would respond.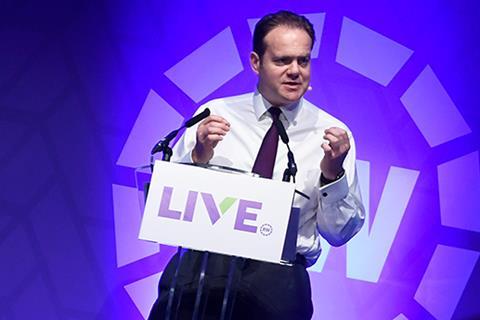 That became clear last week when Waitrose announced it had teamed up with unknown technology company Today Development Partners (TDP) to drive the growth of its online arm to treble online sales to £1bn within three years.
What makes the impending competition even more interesting is that TDP was co-founded by Jonathan Faiman – one of the three co-founders of Ocado, along with chief executive Tim Steiner and Jason Gissing.
Waitrose managing director Rob Collins tells Retail Week the deal with TDP is a "fantastic signpost of the extent of our ambition in the online grocery space" and will give it the capacity to compete with Ocado and M&S. Waitrose has also pumped £80m of discretionary capital investment into its online offering in the last five years.
Squaring up
In one corner, Ocado. Dubbed an "18-year overnight success" by Steiner, Ocado has confounded critics to become an online food goliath. In the 13 weeks to March 3, 2019, it reported an 11.2% rise in sales to £404m. Increasingly it has pitched itself as a tech platform rather than simply a grocer.
Along with the M&S joint venture, it has signed four large international deals over the last 18 months – notably with US giant Kroger – and its market value has shot to £8.8bn, despite only turning its first pre-tax profit in February 2015.

In the other corner, the brand-new challenger – TDP. Not registered on Companies House, the company does not at present even have a website or a contact number. The only thing really known about TDP is its founders – Faiman and Mo Gawdat, the former chief business officer for Google's innovation arm Google X.
Form guide
Ocado's story since it was founded in 2000 has become the stuff of legend in the grocery sector. Started by former Goldman Sachs merchant bankers Faiman, Steiner and Gissing, by early 2002 it had established a supply partnership with Waitrose.
While it had a number of early successes and adopters, the etailer was often ridiculed by analysts for not making a profit. It is really since signing its first partnership with French supermarket chain Casino in late 2017 that the City has really begun to believe in Ocado and its burgeoning Solutions technology arm.
Along with Casino, Ocado Solutions' end-to-end delivery system has exported to the US with Kroger, to Canada with Sobeys, ICA in Sweden and most recently with Coles in Australia.
TDP is an unknown quantity. Waitrose said the tech company will develop three "state-of-the-art" automated customer fulfilment centres (CFCs) to help drive its growth in online grocery.
"There is much to do for TDP and Waitrose, as constructing and commissioning CFCs is not easy"

Grocery analyst
Faiman said he was "more excited about this new venture than anything" he had done previously in his career and vowed that TDP and Waitrose would together create "the world's best digital home delivery service".
A source with knowledge of the online grocery sector says that the emergence of TDP won't necessarily concern Ocado yet, because so little is known about what capability the company will bring to Waitrose or what technology platforms it will be using.
Since leaving Ocado in 2009, Faiman has kept a fairly low profile. According to a 2016 profile in the Financial Times, Faiman bought half of oil exploration company Neos in 2014. The business, at least in 2016, did not produce oil but "collects and analyses geographical data for resource-holding countries and companies".
Collins is clearly banking a lot on the established reputation of TDP's co-founders Faiman and Gawdat. He maintains that they are "two of the best people in the world in this space" who will be able to attract the best tech talent.
Strengths and weaknesses
On paper at least, Ocado appears much the stronger bet than TDP. For one thing, the Ocado management and team have the experience. As one source says: "Ocado owns the technology which supports its end-to-end solution for online grocery delivery. Everything from fulfilment to the customer space like the website to the last-mile delivery.
"It's all joined up, and that technology has been developed over a period of nearly two decades of continued innovation and testing in a live retail environment."
Another area where Ocado and M&S will have the edge is in the construction of automated CFCs. Despite the recent fire at Ocado's Andover warehouse, few doubt the Ocado chiefs' capabilities.
"In working with an ex-Ocado founder and committing to further CFCs, Waitrose is displaying a challenge of sorts to Ocado.com," says a senior grocery analyst. "However, there is much to do for TDP and Waitrose, as constructing and commissioning CFCs is not easy."
Another source puts it more bluntly: "If it's so easy, then why hasn't Sainsbury's or Tesco done it themselves already?"
"The key for Waitrose will be taking as many customers as they can from Ocado"

Thomas Brereton, GlobalData
While TDP may not have the name or experience of its rival, GlobalData senior analyst Thomas Brereton suggests it has one or two trump cards to play – most notably the quality of Waitrose's product and its customer loyalty.
He says Waitrose will need to find a way to differentiate itself as it runs its supply agreement with Ocado down.
"M&S and Waitrose are quite similar in terms of their brand and food proposition. The key for Waitrose will be taking as many customers as they can from Ocado when that supply agreement ends. They've really got to differentiate their products and show why customers shouldn't just stay with Ocado," he adds.
Collins agrees and says his focus will be on expanding "the delivery capacity and the proposition that people really want to buy into".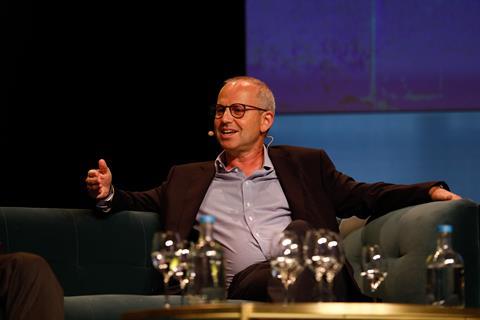 He also says Waitrose and TDP will be leveraging existing automated systems within the wider John Lewis Partnership and has moved former retail director Ben Stimson over to lead on the digital transformation.
Another possible weakness of Ocado's is that, in all its international agreements, it has written exclusivity into the contracts. Brereton says this could open the door for TDP to launch its own international expansion plans with competitors to Ocado's partners.
While an intriguing contest on paper, it's hard to see any other winner but Ocado and M&S, which aims to double its total food sales to £12bn over five years as a result of its move online.
Collins admits there is "an element of risk" involved in the deal and is clearly pinning his hopes on the expertise and name of Faiman. He is also cagey about how much Waitrose paid for the tie-up, or a timeline for the new CFCs.
Success for M&S or Waitrose need not be mutually exclusive, but there will be a grudge-match edge to the battle between Faiman and Steiner, and each will hope to land a knockout blow.