Walmart is on a mission to transform itself for the digital age and allow it to fend off the onslaught of online titan Amazon.
The world's largest retailer has splashed out billions to acquire etailers Flipkart and Jet.com, and is ploughing further cash into enhancing its digital and technological capabilities.
Walmart's chief technology officer Jeremy King took to the stage at NRF in New York to discuss the progress the retailer is making on its digital transformation. Retail Week picks out some of the key lessons from that journey to date.
Redefine yourself
Despite its foundations being firmly laid in bricks-and-mortar retailing, Walmart is transforming into a genuinely multichannel business, with a keen focus on technology and ecommerce. It is now the third-largest IT spender in the world, behind only Amazon and Google's parent company, Alphabet.
"We are essentially an internet giant," King suggests. "And as we started to implement a faster pace of innovation, we've seen the company invest more."
"Our stores are effectively mini warehouses, so making sure that warehouse is in stock is super-important"

Jeremy King, Walmart
But as the US retail behemoth invests more and unifies its retail and online teams, it has had to redefine the way it sees itself and the way it operates, fixing problems which arise along the way.
"Our stores are effectively mini warehouses, so making sure that warehouse is in stock is super-important," King says. "It's sometimes called an uncontrolled warehouse as we have customers grabbing items off the shelves."
To fix that problem, Walmart has introduced shelf-scanning robots. As trucks arrive with stock, a robot is used to quickly sort crates and pallets to get items onto the shop floor and replenish stock quickly.
However, if an item is completely out of stock, the shelf-scanning robot will identify that and communicate with the robot in the truck, telling it to prioritise the replenishment of certain items.
Play to your strengths
Many legacy retailers find digital transformation a frustrating or intimidating prospect. As new, more nimble start-ups spring up and etail continues to steal market share, larger multichannel retailers with legacy systems doubt whether they will be able to match the pace of innovation.
Walmart hardly falls into the start-up category – it is the largest retailer in the world and has been trading since 1962. Nevertheless, the business is making significant progress, investing in new technologies and keeping up with more agile competition.
But a key part of its success so far, King says, is that it knows its own strengths and how to combine them.
For instance, Walmart leverages its customer knowledge and insight, which it can feed into algorithms to provide shoppers with more personalised offers.
"Walmart's competitive advantage is the data we have," King says. "We can tie an algorithm together with the data we have and have such expert merchants for every category that they can tell the AI when it has done a good job."
Use foresight to inform your investment strategy
Walmart is pumping investment into its digital transformation but does not simply follow the herd. Instead, it uses its in-house incubator Store No. 8 in San Bruno, California to track and develop the ideas it expects to take off in years to come.
"Innovation happens all over the place at Walmart, but Store No. 8 is about how we start researching projects that will be for five years' time, so that we don't get taken by surprise," says King.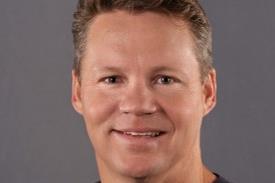 He reveals that one such project Walmart is investigating is how it can deliver groceries to a customer's fridge when they are not at home.
However, just being able to implement the technology is not enough. King says that such ideas can split a customer base – some will see the benefits of such convenience, but others will decry the idea as creepy or invasive.
Walmart balances such innovation with the data it has on its customers in order to gauge how its shoppers are living and what they do and do not want.
Know when to push through the pain barrier – and when not to
Walmart has recently combined its store and ecommerce tech teams and created a fused internal tech team, which takes care of everything from HR to supplier payments.
"I'd recommend all retailers do this," says King. "Customers don't see the difference between walmart.com and a Walmart store."
"Customers don't see the difference between walmart.com and a Walmart store"

Jeremy King, Walmart
The integration of its retail and online teams has dramatically changed how Walmart works for the better, King asserts. But he admits that this process was far from easy.
"The first three months were rough," he explains. "There were a lot of leadership and organisation challenges." After six to nine months, however, the teams have pushed through the pain barrier and were able to implement organisational changes more quickly.
"Until three months ago, customers couldn't return marketplace items in-store," King explains. "Customers had to ship items directly to vendor. Those integrations are so much easier now."
By contrast, recognising when a new development is not going to work and pulling the plug early is equally important. For instance, Walmart abandoned its cashier-less, Amazon Go-style checkout after just a few months.
"We combined Walmart Pay with a scan-and-go capability. We have it in place at Sam's Club, but at Walmart it gets more difficult," King says.
"There were too many errors in processes such as customers scanning the right item or multiples of the same item. If it is hard to implement across the board then we wait for the technology to get better."
Use technology for your employees, too
Walmart does not limit the tech it develops to customer use-cases. Instead, the retail giant uses technology including chatbots and VR with its employees.
Staff benefits are run via a chatbot, while Walmart worked with a Silicon Valley start-up to implement VR training.
The business has 200 training academies across the US, which it uses to train both new and existing staff in new developments and technologies, which are now coming at a greater pace than ever before.
"VR is a great way to learn," says King. "You see people retaining information much better as it's so visual. And retail has a relatively high turnover rate so you need to train fast."