Asda president and chief executive Andy Clarke today unveiled a five-year strategy called Redefining Value Retailing. Retail Week takes a look at the plan in detail.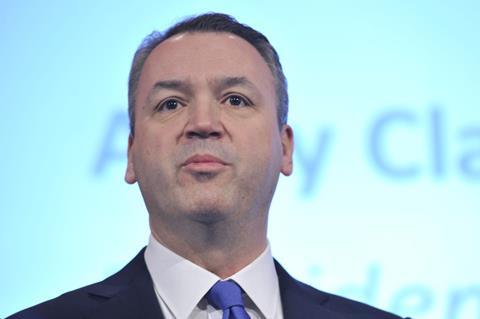 Price
Plan: Asda is to invest £1bn over the next five years, a step up of £400m on its current rate of investment, to lower prices. The aim is to hit a gap in the market Clarke has identified between its three rivals among the big four and the discounters which offer low prices but are limited in range. The Walmart-owned retailer will drive efficiencies through links with its parent and strip out cost to achieve this.
Clarke says: "We are going to redefine value for UK retail. We are going to rebase pricing to get a market leading value proposition. Our low cost operating model puts us at a huge advantage over the competition.
"Our gap is already widening versus Tesco, Sainsbury's and Morrisons and narrowing against Aldi. We are going to offer a new proposition not currently represented with quality, style and service."
Verdict: To go gung-ho on price appears sensible for Asda because it is the retailer's traditional, and hardest-hitting, USP. Its 'We Operate for Less' programme allows Asda to partner with Walmart to drive out costs meaning the investment is more manageable than equivalent initiatives made by Tesco and Morrisons to improve their offer. Clarke is confident there is a clear gap between its major rivals and the discounters that Asda can exploit, but communicating this to customers will be key.
Stores
Plan: Asda has identified that it needs to compete hard on store experience to retain and win shoppers, and will invest £250m in quality, style and service. Over the next 12 months it will unveil its vision of the superstore of the future – something Tesco did earlier this year at its Watford Extra store – with a focus on key categories such as health and wellbeing.
The retailer will also continue to expand its reach through new stores and click-and-collect points to access 70% of the UK population. It currently accesses 53% and is under-represented in London and the south.
Asda will also dip its toe into the convenience format. The grocer will open 100 standalone petrol station stores, assess the model, and consider whether to launch a convenience chain towards the end of the five-year strategy.
Clarke says: "You often asked me the probing question of convenience. In the next five years we will explore the options for convenience, the sub-3,000 sq ft space we do no already trade in. I'm passionate that we do not compromise our value position.
"To enable us to do that we will expand our growing reach with Walmart.
"There's not been a Eureka moment. We continue to focus on our core business but recognise that there is a £36bn [convenience] market that currently Asda is not in. It is a physical space we need to explore and bring Asda value to the market."
Verdict: Clarke remains coy on his vision for the future of the hypermarket and the idea that large swathes of space can simply be given over to community projects – as previously stated – is not necessarily compelling from a shopping perspective. The decision to make heroes of key categories in which Asda can win makes sense, but it will have to pick these carefully. The opening of the door to convenience is welcome one, with the channel in rapid growth, but potentially taking four or five years to decide whether to launch appears slow off the mark in light of Morrisons' current struggles.
Online
Plan: Clarke plans to build Asda's online operations from a £1bn business today to a £3bn division. The retailer's reach can be extended through click-and-collect options. The retailer plans to expand the number of collection points from 218 now to 1,000 in five years' time, targeting locations with naturally high footfall such as train stations.
Clarke says: "Asda's online business remains a core part of its growth strategy, expected to generate £3bn annual sales by 2018. Click and collect will also form a significant part of this approach with plans."
Verdict: Clarke is right to focus on the rapidly growing online channel. Its core customer, the much heralded Asda mum, are constantly under time pressure and shopping on the way to work and picking up the product on the way home from the school run makes perfect sense. Collection, as well as its strong George online offer, will be vital if Asda is to differentiate online and triple the size of its business.