While much of the rest of the grocery sector is struggling, the Co-op is one of the few that appears to be thriving. Retail Week analyses how the convenience store grocer is bucking the trend
The UK grocery market is one of the most competitive and cutthroat in the world. In recent years, Aldi and Lidl have blown the market apart with their cataclysmic growth, meanwhile, consumer uncertainty is hitting many retailers.
Against this backdrop, the grocers have fought hard to stand still. However, the Co-op, the UK's sixth-biggest grocer, has quietly registered another year of huge revenue and pre-tax profit growth.
For the 52 weeks to January 5, 2019, the grocer posted a 27% uptick in pre-tax profit from continuing operations to £93m as total sales soared 14% to £10.2bn.
But how is the Co-op succeeding where others are struggling?
Wholesale growth
Over the past 18 months, the Co-op has been pursuing wholesale growth.
In November 2017, it entered into a five-year wholesale supply deal with Costcutter, following the collapse of Palmer & Harvey.
Last year, it acquired Nisa for £137.5m. Co-op group chief executive Steve Murrells says the acquisition put its own-brand products in front of 5,000 new customers across the country almost overnight.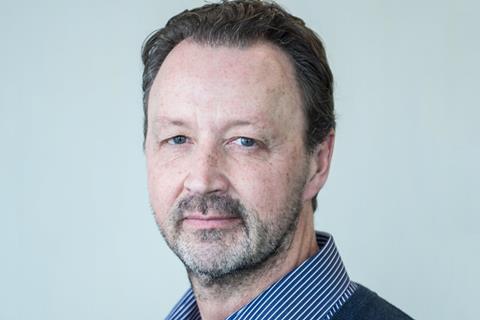 Murrells says in less than a year, the acquisition of Nisa has seen it taking in "more than £2m a week" on own-brand products and said its partners "can't get enough" of its range.
It's focus on food is also paying off. Co-op Food sales grew at the fastest pace in seven years, with 4.4% growth in food like for likes.
The Co-op boss believes these kinds of numbers are vindication for the grocer's decision to "reset the food business" in 2014.
GlobalData Retail analyst Thomas Brereton agrees, saying the numbers are even more "impressive in comparison to the struggles of the major players with convenience segments" such as Tesco, which saw like-for-like sales creep up 2% and Sainsbury's, which only managed an uptick of 0.3% for the year.
More stores
While the expanding wholesale business has driven sales of Co-op own brand products, the grocer has also expanded its own retail presence.
In 2018, the retailer invested £75m in opening 100 new food stores and refitted a further 138 stores. Murrells believes there is the potential to open more shops.
"Growth in new stores, when you are less than 7% of the market, is all to be had. We know there are something like 2,500 white spaces that we're not in today," he says. "We've got a programme for the next few years to open another 80 to 100 stores. Those are in areas where we aren't presently."
The Co-op has recently began rolling out a number of franchise stores for the first time in its history. It revealed it was opening franchise stores in February and now has 20 in operation. Murrells plans to open 200 in the next few years.
Living with the discounters
The big four have spent the last five years trying to stave off the threat of the German discounters, however, the Co-op has piggybacked Aldi and Lidl's growth.
"Our customers come to us for their top-up needs and they go to the discounters for their bulk needs. So, as the discounters grow, we are growing too"

Steve Murrells, Co-op
The Co-op's convenience proposition means the grocer has picked up a lot of what Murrells calls "top-up customers" from the discounters.
"Our customers come to us for their top-up needs and they go to the discounters for their bulk needs. So, as the discounters grow, we are growing too," he says.
"We're seeing people shop three, four, five times a week. It means they get fresher products as a consequence. And there's lots more scope for us to get after."
This symbiotic behaviour could be set to change as Aldi branches into convenience retailing itself. Aldi's recently launched its first Local store format in Balham, south London.
Looking to the future
Despite its successes over the last few years, Brereton believes the Co-op still has some work to do, particularly when it comes to customer retention and new customer acquisition.
"Our data shows that the Co-op continues to struggle in this aspect," he says. "Purchasing penetration over a 12-month period for the 45+ group stands at 30.8%, but drops to 25.9% for the under-45s – the core target market for convenience shopping".
However, Murrells says the Co-op is aware of this disparity and is looking to focus more on younger customers. He says it is doing a lot of work "around our stores on university campuses" by offering 10% off student bills if they buy own-brand stock.
Murrells also sees opportunity for the Co-op to expand into home deliveries. He says that the retailer has already been looking into "light touch trials" of several different offerings, including robotic deliveries, electric bike deliveries within a mile of stores and partnering with local taxi firms to deliver goods to people's homes.
Such initiatives show that despite the stellar performance, the Co-op is not resting on its laurels. If it continues on its current trajectory, the Co-op will achieve Murrells' goal of becoming the best in convenience.