At first glance, The Co-op's decision to sell almost 300 of its smaller stores might appear at odds with its commitment to convenience retail.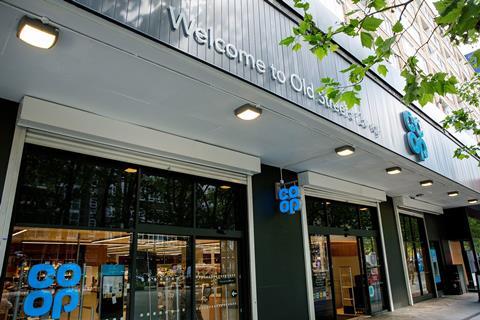 However, it shows the mutual has a clear vision on which part of the convenience market it is trying to serve and how best to do so.
The Co-op is a convenience store that targets a customer shopping for meals for the next few days rather than one who has popped out for a sandwich.
The retailer has invested in improving its own-brand products and is trying to boost sales in this area.
To do so, it needs enough space to stock a sizeable range and the stores it has sold are simply not big enough.
On average, the sites sold to McColl's are 1,700 sq ft.
The Co-op wants stores of between 3,000 and 3,500 sq ft, a spokesman tells Retail Week.
"There was a challenge getting our own-brand offer in there. We've been growing own brand. We now have 2,500 product lines, which is significantly up on a few years ago," says the spokesman.
For McColl's, more limited convenience offer, the stores are "the perfect size".
McColl's chief executive Jonathan Miller says: "These stores are profitable, well invested, and the perfect size for our operating model. We expect the transaction to be significantly earnings enhancing for our shareholders."
Harper Dennis Hobbs head of retail consultancy Jonathan De Mello says the stores offer a growth opportunity that McColl's would not have been able to match through organic store openings.
However, he warns that confectionary, tobacco and news (CTN) is a challenging market to operate in and is being increasingly squeezed by convenience stores. The growth of e-cigarettes has also hit tobacco sales.
Rightsizing Co-op's portfolio
The Co-op is clearly having success in the convenience sector. Like-for-like convenience sales rose 4% in its year to April and it was the most frequently visited UK food retailer over the past year.
The McColl's deal is the latest example of rightsizing from The Co-op. It offloaded 86 of its larger former Somerfield stores to Hilco subsidiary The Food Retailer Group in order to reshape its core convenience estate.
De Mello says this portfolio rightsizing is long overdue.
"The Co-op has been trying to compete with Tesco and Sainsbury's. It's been outbidding them on sites and sometimes overspending for some not particularly amazing sites," he says.
Bryan Roberts, global insights director at TCC Global, says The Co-op has now found the "sweet spot" in terms of its ideal store and the disposal gives it funds to invest in this.
It plans to reinvest in opening more stores that can show off its impressive range and has a target of 100 store openings in its current financial year.
Roberts says the larger stores will allow the grocer to roll-out new initiatives that it has achieved success with such as an enhanced bakery, food-to-go and Amazon's collection lockers.
A crowded market
The Co-op may have found its sweet spot, but it is a similar place to both Tesco and Sainsbury's, which as Roberts points out have similar-sized stores for their Express and Local convenience formats.
However with aspirations to be the leader in convenience grocery by 2020, the Co-op will have to take on the big boys.
De Mello says that will be a difficult mission. "Tesco was the pioneer of convenience and has first-mover advantage. It has already secured the best locations."
However, Roberts has faith and says The Co-op has been impressing shoppers of late. "Everything it's doing is moving them in the right direction. Its expanded range, its pricing and its recent rebrand have all been well received," he says.
With a slimmed down portfolio, funds to invest and a clear vision on where its growth lies, The Co-op is well positioned to deliver its c-store strategy. Tesco and Sainsbury's cannot afford to rest on their laurels with a reinvigorated Co-op chasing their tails.