The bosses of convenience group 7-Eleven have quit the retailer in the aftermath of claims that it exploited workers over pay.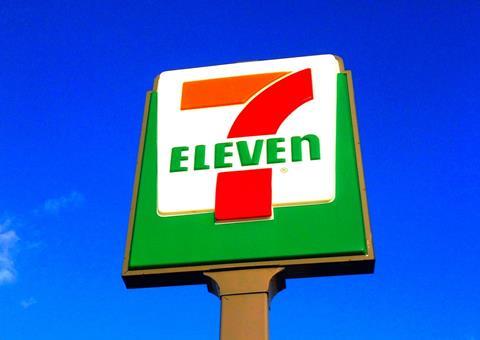 Chairman Russ Withers and chief executive Warren Wilmot have left their positions with immediate effect, a month after the Australian media revealed that some of 7-Eleven's franchisees had been paying staff just half of the country's minimum wage.
The Australian Broadcasting Corporation and Fairfax Media said they had "uncovered evidence of collusion" between owners at "hundreds" of 7-Eleven stores in "multiple" Australian states.
7-Eleven, which is Australia's biggest convenience retailer with 620 stores, including 450 franchises, said that Wilmot "offered his resignation following the recent realisation of the extent to which 7-Eleven franchisees had underpaid workers."
Character
The retailer added that Mr Wilmot had "acknowledged it would be difficult for him" to continue leading the business "given his long-standing executive role."
7-Eleven praised "the character he has shown to step aside to assist the company to move forward".
Withers had been due to step down and hand the chairmanship to non-executive director and deputy chairman Michael Smith in 18 months' time. But 7-Eleven said: "In the wake of Mr Wilmot's resignation it made sense to bring that transition forward."
Bob Baily has been appointed as interim chief executive while new chairman Smith leads "an executive search process" for a permanent boss.
'Major decision'
Withers, who will remain in his role as chairman of the group holding company, said: "Over the longer term, Michael [Smith] will need to forge a very close working relationship with our new chief executive, so it makes sense for that process to commence from the outset.
"Michael will lead the appointment of Warren [Wilmot]'s replacement and take an active lead role in navigating 7-Eleven through the current issues we are facing relating to the underpayment of staff.
"Michael's detailed knowledge of the 7-Eleven business together with his breadth of experience across a range of boards is exactly what we need at present.
"Naturally this is a major decision for me to stand aside as chairman, however I will continue to be a shareholder and I am determined to make sure the company is in the right hands to move forward."
Action
Incoming chairman Smith said 7-Eleven has "implemented a number of actions to identify the true extent of the under payment of staff by franchisees."
The retailer added it had been working closely with the Fair Work Ombudsman and international accounting firm Ernst & Young to "investigate allegations of franchisees underpaying workers" prior to media coverage of the scandal.
7-Eleven has also appointed Professor Allan Fels to chair an independent panel that has been set up to identify underpaid workers and the sums they are owed. It promised to meet any valid claims of underpayment.