Arcadia owner Sir Philip Green told a packed audience at the Retail Week conference it is inevitable that landlords will accept CVAs because they are in their interest.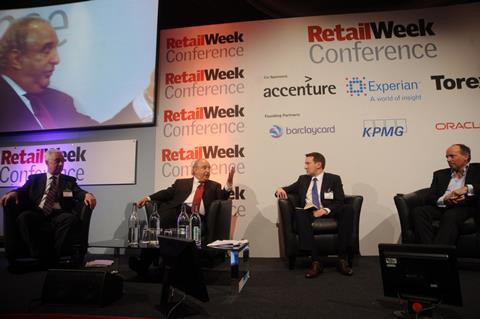 "Those are the rules of the jungle," he commented, adding that landlords are allowing CVAs to go through because they don't want "thousands of empty shops", and they don't want to be left with rates bills for empty units.
He added: "If every retailer in the room could pick the 100 or so stores they wanted to trade in there would be a hell of a lot of empty stores."
Kingfisher group chief executive Ian Cheshire was even more forthright on the issue, saying that CVAs force stronger retailers to cross-subsidise weaker retailers through the rents they pay, something which he claimed is fundamentally not right.
Cheshire added that CVAs are often sold on the idea that they preserve jobs, but he said if he was allowed to take over the stores in good locations he would be able to put in more investment and create more secure employment.