This year is predicted to be the most promotional Christmas on record. Here's how retailers can avoid slashing prices.
It's that time of year again – Black Friday is upon us. Once again, despite it being more than a week until the discounting event kicks off, the majority of big retailers have been in Sales mode for a while.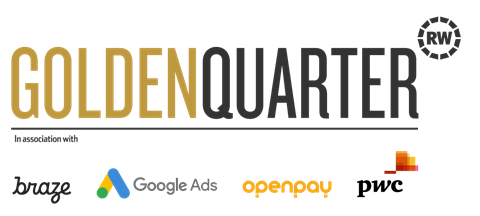 In fact, Amazon – the retailer that first brought Black Friday to the UK – kicked it off earlier than ever on October 26.
It is unsurprising that some retailers are resorting to discounting to salvage what they can from the worst year in history and with things up in the air over whether stores will be able to open on December 2, they are battling to win their share of spend during Black Friday.
But don't expect discounts to stop after Black Friday. Christmas is expected to be more promotional than ever this year.
Openpay managing director Andy Harding, former chief customer officer at House of Fraser, says: "With Covid having affected retail trade and the financial uncertainty many consumers face, November is prime for heavy discounts, which can only mean offers will deepen in December.
"Online retailers will be in a race to gain traffic. Expect flash sales, delivery offers, spend stretches and gifts with purchases. Bricks-and-mortar retailers that have been hit so hard through the pandemic will incentivise customers to brave the stores with strong offers to encourage consumers to hit the high street again.
"Online retailers will be in a race to gain traffic. Expect flash sales, delivery offers, spend stretches and gifts with purchases"

Andy Harding, Openpay
"In fact, we'd go as far as to predict record pre-Christmas discounts as promotions blend one after another."
But can retailers avoid the discounting melee? Retail Week delves into some ways to avoid the endless promotional cycle this Christmas.
Take a stand
Don't feel pressured to follow the crowd and offer promotions, either on Black Friday or beyond.
PwC consumer research shows that 56% of shoppers are not interested in Black Friday and would rather buy Christmas gifts outside of the discounting event. This also suggests that price isn't the big driver to purchase for many shoppers.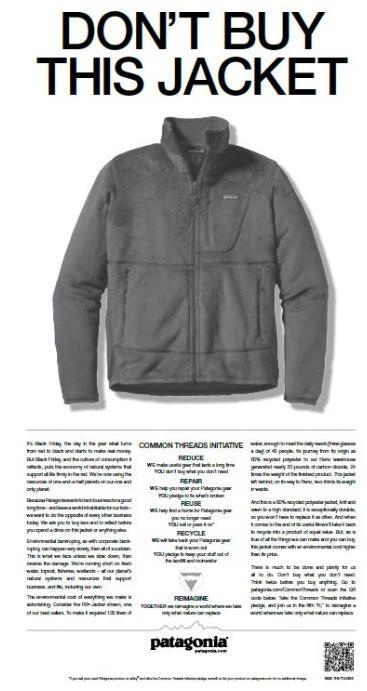 Some retailers have had great success by opting out of the promotional event and heavily promoting what they're doing instead.
Patagonia has urged consumers not to buy its products during Black Friday and beauty brand Deciem will shut down its global physical stores and website for the day in protest against over-consumption.
Deciem co-founder and chief executive Nicola Kilner says Black Friday is "not working for our planet, because it's just promoting hyper-consumerism rather than people actually buying what they want. The reality is that if you wouldn't pay full price for it, it's probably not something that you truly did need in the first place."
This kind of messaging will resonate with the throng of shoppers not interested in the discounting event and may even attract new shoppers who feel more aligned with your brand values.
Offer other incentives to buy
Although discounts are a driver to purchase, there are other ways to entice shoppers to click the buy button.
"Analyse your own proprietary data," recommends Harding. "Look at what motivates your customers and make sure you look cross-channel. Consider tactics like early access to collections or items for subscribers."
He also suggests those with reward cards offer additional bonus points, which Nectar is offering this Black Friday.
Retailers could also consider free delivery promotions as an incentive to buy, a tactic often deployed by young fashion retailers such as Boohoo and Missguided.
Focus on strategic promotions
For those who feel under pressure to compete with promotional rivals, a more strategic approach must be taken to offers.
Take Marks & Spencer. The retailer is not participating in Black Friday as such. It did the same last year but don't be fooled into thinking it was sitting out of offers altogether. Last year, the retailer ran a multitude of 3 for 2 offers to make sure it won its share of traffic during the bumper event.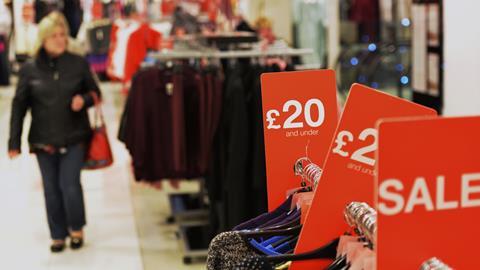 Retailers should push consumers to the products they are looking to clear or items they've bought specifically to discount on Black Friday.
Such strategic promotions drive traffic to a retailer's website or store and provide an opportunity to direct these shoppers to full-price items.
This is what Next has tried to do in previous years. The retailer, which is opting out of Black Friday this year, ran Black Friday promotions last year but it wasn't a traditional Next Sale by any stretch of the imagination.
Rather than a wealth of unbeatable deals, the Next Black Friday Sale was lacklustre – it covered just three racks in the store this reporter visited last year – but it attracted shoppers into stores and gave Next an opportunity to convert them to buy full-price products.
Make products more accessible
For some shoppers discounts are important as it makes products out of their financial reach accessible.
Buy now pay later payment methods such as Openpay can help consumers "overcome cashflow barriers" by spreading out payments, enabling them to buy at full price rather than wait for sales.
In fact, Openpay has increased average transaction values by 140%.
Offering credit has long been a key USP for retailers such as Shop Direct and Next. Expect retailers to heavily promote their buy now pay later options in the run up to Christmas.