Home Retail Group has warned it expects a "challenging" first half at Argos after revealing a 2.6% drop in first-quarter sales.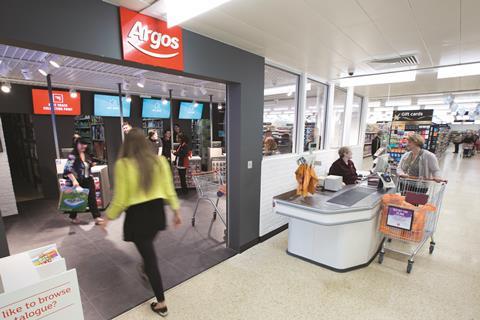 Argos first-quarter like-for-likes down 3.9%
Homebase like-for-likes up 5.4%
Chief executive warns rest of first half at Argos will be "challenging"
At Argos, sales slipped to £846m in the 13 weeks to May 30, which were 3.9% down on a like-for-like basis. Gross margins were up around 50 basis points.
However, the retailer revealed a more positive first-quarter performance at its Homebase stores.
"As anticipated, sales in electrical products declined, principally driven by market declines in TVs, computers and tablets, partially offset by growth in sales of mobiles," Argos said.
Online sales in the quarter represented 44% of total Argos sales, up from 42%. Mobile commerce sales grew by 15% to 25% of online sales, up from 21% the year prior, the retailer said.
Argos' store estate rose by a net of 33 to 788, including 32 digital concessions within Homebase, two digital concessions within Sainsbury's, one small format digital store, together with two store closures.
Home Retail's chief executive John Walden said: "We continue to expect that sales will be challenging during the first half at Argos, but we look forward to a stronger second half as we progress the Transformation Plan and introduce new propositions more broadly to the market."
Homebase like-for-likes up
At Homebase, sales slipped 1.6% to £438m, but rose 5.4% on a like-for-like basis, driven by sales rises across "big ticket and seasonal" items. Gross margins fell around 175 basis points.
"Homebase has made a good start to the year, successfully annualising a strong like-for-like sales performance last year," said Walden.