UK retail sales in June experienced the lowest total growth rate in three years as consumers prepared for an expected interest rate hike.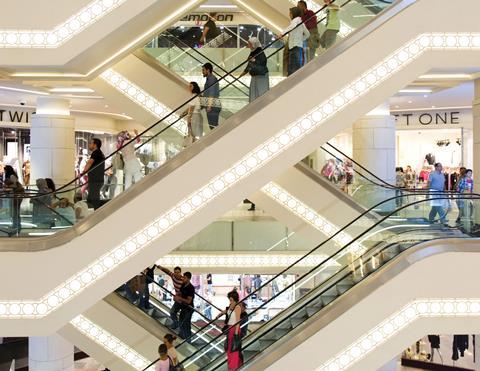 The British Retail Consortium (BRC) KPMG Retail Sales Monitor revealed June like-for-like sales fell 0.8% compared with 1.4% growth in 2013. On a total basis sales edged up 0.6%, against a 2.9% rise last year.
It said the monthly growth was the lowest since May 2011, excluding Easter distortions. However, the three-month average of 2.6% is in line with the 12-month average of 2.5%.
Food like-for-like sales fell 2% over the past three months – the second consecutive month of negative growth – while total sales edged up 0.1%.
Non-food like-for-likes jumped 3.6%, while total sales across the period increased 4.7%. Clothing was the best performer, as summer clearance sales started later than last year and the warm weather helped boost sales.
KPMG head of retail David McCorquodale said: "Concern over a potential rise in interest rates is having a dampening effect on retail sales. In June, the brakes were applied to spending as shoppers put purchases of big-ticket items on hold while they waited to see if the Bank of England would take action on interest rates. Even sales of home accessories and furniture flatlined, which is surprising given the UK is reportedly in the midst of a housing boom."
The Bank of England is expected to increase interest rates as soon as the end of the year as the economic recovery gains pace. However, it is not clear exactly when interest rates will rise because of the fragile nature of the recovery. The pound has been gaining strength against the euro and other currencies because of the expected rate rise.
McCorquodale added that England's early exit from the World Cup would also have stunted the grocers' sales.
And this doesn't look set to change, he added: "Looking forward, retailers have two months of tough comparables coming up after Murray mania, a heatwave and the arrival of the royal baby boosted sales last year. This past performance will make like-for-likes look challenging over the next quarter."
BRC director-general Helen Dickinson said: "The recovery is still on track. However, we are detecting differences in attitudes from customers, perhaps led by the competitive environment for food prices."
Meanwhile, the online monitor revealed UK online sales growth of non-food products eased to 10.6% in June against 12.5% last year. That is the lowest online growth recorded since July 2013, and is because of the warmer weather luring shoppers away from their computers.
Online sales represented 17.2% of non-food sales against 15.9% in June 2013. Health and beauty and footwear were the only categories to report growth above the 12.8% three-month average.