Etsy shares tumbled 13% after the online marketplace warned that its third-quarter results could be hit by currency exchange rates.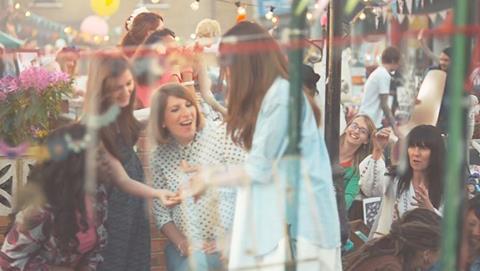 The online marketplace, where people around the buy and sell handmade or vintage items, art and supplies, made the warning as it revealed its second-quarter results. Sales soared 44.4% to $61.4m (£39.4m) in the three months to June 30, driven by growth in its marketplace and seller service revenue.
Gross profit jumped 56.8% to $39.5m (£25.3m). Gross margin rose 64.3%, up 510 bps.
But the company's net loss more than doubled from a year earlier to $6.4m (£4.1m) during the period.
Although Etsy's gross merchandise sales (GMS) jumped 24.6% to $546.2m (£350.5m), growth slowed compared with a 28.2% rise in the first quarter.
However, the business warned that there were several factors that would impact its third-quarter results.
It said if current exchange rates remain at current levels, "currency translation will continue to negatively affect GMS growth for goods that are not listed in US dollars and will also continue to dampen the demand for US dollar-denominated goods from buyers from outside of the U.S."
Etsy also said it planned to spend more on marketing in the third quarter compared with the quarter before and expects to step up recruitment levels.
Shares in the company fell 13% to $16.80 in after-hours trading.
Mobile first
Etsy revealed it had become mobile first, with approximately 60% of traffic coming from mobile, up from 53% the year before.
The Brooklyn-based company said it had nearly 1.5 million active sellers and 21.7 million active buyers.
Chad Dickerson, chief executive and chairman at Etsy, said: "Over the past 10 years we built a platform that connects people and communities through commerce and we have made progress toward achieving our mission to reimagine commerce by continuing to execute on our long-term strategy."
The marketplace made its stock market debut in April. Its shares listed at $16 but jumped 88% to $30 in its first day of trading.