Clintons' US owner is considering closing up to 120 UK stores, with hundreds of jobs at risk.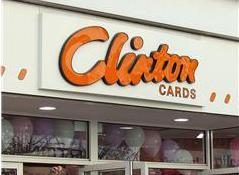 American Greetings has said that 120 of Clintons' 393 stores, around one quarter of its estate, are still awaiting modernisation, according to The Daily Telegraph.
It said that these shops were "subject to an ongoing strategic review" and added that its "loss-making shops would be reviewed in line with their lease terms to determine whether they should be closed on expiry".
Clintons' store modernisation programme has been put on hold but Knight Frank property agents, who have been engaged to review the store estate, denied that there would be a swathe of closures.
American Greetings bought Clintons out of administration in 2011 but the UK firm has continued to struggle – it owed its parent company £45m last year.
The stationery market is a crowded one and mid-market Clintons has been under pressure from upmarket rival Paperchase and value rival Card Factory. General value retailers such as B&M have also encroached upon its market share.
An American Greetings spokesman added: "We are continually reviewing our portfolio, evaluating the performance of our stores, whilst looking at opportunities to open up new stores."