Game has appointed Vodafone UK consumer director Ian Shepherd as its new chief executive.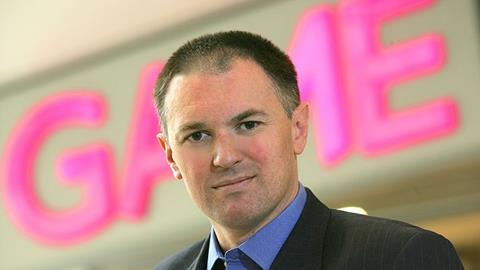 Shepherd, who joins on June 28, has spent 16 years in consumer technology and entertainment brands. He was at Vodafone for four years and prior to that, spent nine years at BSkyB, where he was customer marketing director, then managing director of Sky Interactive.
He replaces Lisa Morgan who stepped down earlier in the year.
Shepherd joins at a difficult time. In the 19 weeks to June 12, total group sales were down by 11.4% and like-for-likes were down by 12.3%. In the UK and Ireland, total sales were down by 18.5% and like-for-likes by 17.2%.
It said the ranges of software releases such as Red Dead Redemption sold well, although not in sufficient volume to offset the year on year decline in hardware and software sales. It said in the UK, hardware sales have decreased by 33%.
The retailer claims though that despite this performance, it continues to outperform the market. However, it said it anticipates negative full year like-for-likes.
Chairman Peter Lewis said: "I am delighted that Ian has accepted the role of chief executive. He is a young, dynamic CEO with very strong consumer expertise and good knowledge of the pc and video games market. The strength of our business lies with our brands, customer relationship management, and supplier partnerships. Ian has a proven track record in each of these areas. The Board is confident that he has the talent and energy to develop our customer proposition further and to drive the business forward."
Shepherd said: "I am very pleased to be joining Game. I want to build and strengthen the group's relationship with our millions of customers and develop our customer offering further to deliver long-term growth. Video gaming is a creative, dynamic and fast evolving business. As European market leader, Game is in a strong position to deliver the best experience for all video games customers, working closely with our partners in the industry."
In international, total sales were up 1.2% but like-for-likes down by 4.6%.