Morrisons, Gymshark, John Lewis and eBay are among the retailers and brands revealed to be home to the industry's CEOs of tomorrow in Retail Week's inaugural report.
A group of 30 directors, heads of and senior executives from retailers including Gymshark, eBay, Lush, Morrisons, John Lewis Partnership, Morrisons and more have been identified as the sector's future leaders.
Unveiled in Retail Week's new report of the same name, the 30 have been cherrypicked by an esteemed panel of journalists, industry analysts and headhunters as having high potential to become retail CEOs in the years ahead.
These include Retail Week executive editor George MacDonald, Anthony Gregg Partnership chief executive Tony Gregg and Altrua founder partner Lucy Harris, among others.
Significantly, the Future Leaders report, produced in association with Fujitsu, reveals that the majority (60%) of UK retail's CEOs in waiting are women. Grocery is the most likely sector to produce future CEOs, representing 40% of the list.
With UK retail continuing to face major hiring and retention issues, the report also explores the ways in which the industry can better support its existing talent alongside the skills and traits to look for in future leaders.
Future Leaders in numbers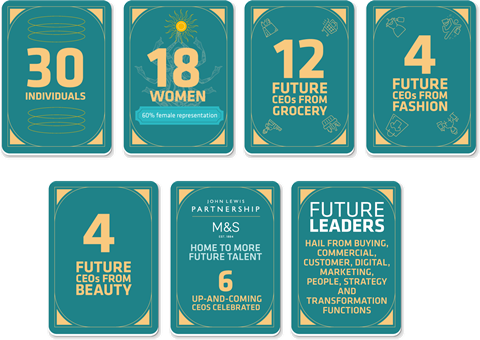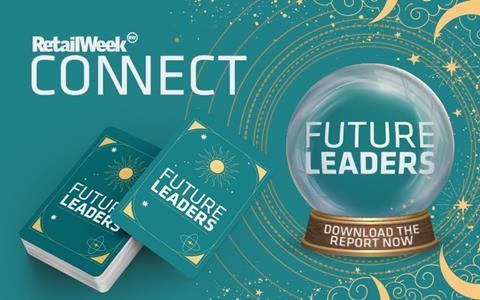 Who are UK retail's 30 CEOs in waiting and is your business home to them? Access your free copy of the Future Leaders report today to meet the 30 and familiarise yourself with the names that need to be on your radar.
You will also discover:
Shared trends and learnings from the CEOs in waiting
Which two UK retailers are the top breeding grounds for future talent and why
How diversity in retail leadership roles is shifting
Retail's most common career routes to the top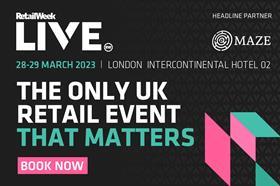 Want more content like this? Don't miss our dedicated Future Leaders Zone packed with outstanding sessions at Retail Week Live on March 28-29, 2023. Check out the Future Leaders programme here.

Fujitsu is a diverse global organisation with more than 130,000 employees in more than 100 countries. We're all passionate about using technology to create a more inclusive, sustainable and trusted future. It drives everything we do. Throughout our history, we've supported businesses and society through delivering robust and reliable IT systems.