The retail market is changing in a "fundamental and profound way" according to John Lewis chairman Charlie Mayfield, and retailers will need to change the way they make money in the coming years and focus heavily on the most profitable 20% of customers.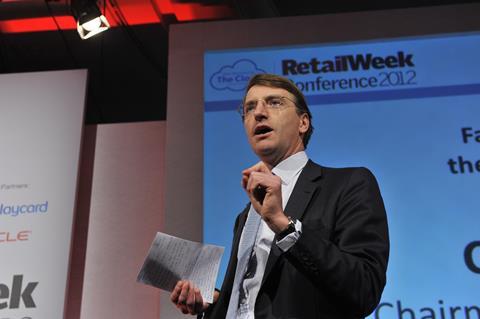 Mayfield said at The Cloud Retail Week Conference today that technology is redefining consumer behaviour and he added: "It is challenging the core shopping behaviours that have underscored some of the most significant retail developments over the last 30 years."
Shoppers are buying more online, margins are under pressure because of price transparency, and retailers will be increasingly reliant on the most loyal 20% of customers who generate up 80% of sales and who shop across the different channels. "This will change significantly the way money is made in the retail sector," he said.
Mayfield added retailers will need to permanently change the way they make money: "Consumption is down, and it's tempting to think it's because of the recession, and disposable income will go back up. I don't think that will happen. We are moving into a different phase of our economy." But he added there is a big opportunity for retailers who recognise the market is changing.
The challenges facing retailers are coming from all directions, he added, with a "property space bubble" developing in the grocery sector. "There is a slackening of demand for retail space, but the amount of land granted planning permission has increased 50% since 2008."
Consumers' reliance on credit over the last ten years has produced levels of debt that will take another 10 years to clear, and deflation has eaten away at retailers' margins. At the same time, UK retailers are increasingly having to compete with fast-growing Asian counterparts. "It means we need to do more of the best things we already do," Mayfield said.
UK retailers will also need to rely more heavily on unique products, he added. "It has never been more important to develop and source products which are what your customers really want and can only buy from you."