Zalando has recorded a huge surge in revenues for the first half of the year and raised its revenue guidance for the rest of the year.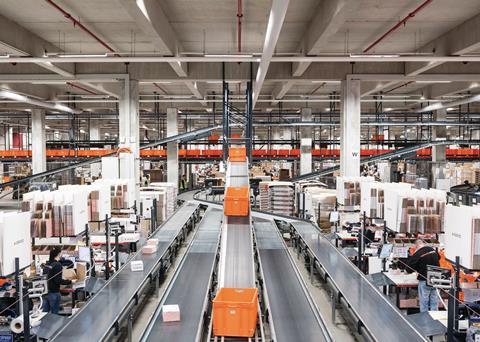 Zalando's revenues increase 31.5%
The online fashion retailer is rapidly expanding warehouse capacity
Zalando's rest of Europe region broke even after a big loss last year
The online fashion retailer said a "considerably larger active customer base" helped it increase revenues 31.5% to €1.38bn (£982m) during the half as adjusted EBIT for the period jumped 377% to €59.2 (£42.1m). However, EBIT during its second quarter dropped 14% to €30.2m (£21.5m).
Zalando has raised its revenue growth guidance for the full year to 28-31% from the initial 20-25% guidance.
Zalando board member Rubin Ritter said: "Zalando is powering ahead to take full advantage of the great opportunities in European fashion ecommerce.
"Thanks to our clear focus on customer satisfaction, we have delivered exceptional revenue growth at scale and improving profitability in the first half of 2015."
Zalando will build its third distribution centre in Germany this year and is also expanding capacity at its Monchengladbach warehouse.
The retailer will also pilot its first satellite warehouse in Italy in early 2016.
Construction of its third warehouse in Germany will begin this autumn and is expected to be operational by late 2016. The Monchengladbach upgrade will complete in the first half of 2017.
In the DACH segment, which comprises Germany, Austria, and Switzerland, revenues grew by 27.6% to €758m (£540m) and EBIT increased 71% to €46.8m (£33.3m).
In the rest of Europe region revenues grew by 37.8% to €550m (£392m) as EBIT broke even with adjusted EBIT of €6.6m (£4.7m) following a loss of 18.4m (£13.1m) during the same period last year.