US variety store chain Dollar Tree has completed its takeover of rival Family Dollar following a year-long merger saga.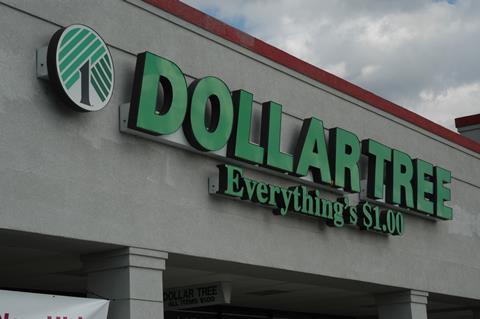 The long-awaited deal was finalised on Monday after the US Federal Trade Commission (FTC) gave the acquisition the green light, on the condition that Dollar Tree sells 330 Family Dollar stores.
Dollar Tree has offered the stores, spread across 35 states, to private equity firm Sycamore Partners. The stores must be sold within 150 days of the deal being completed.
It came after another buyout attempt from fellow discount retailer Dollar General was rejected on antitrust grounds.
The FTC said the takeover valued Family Dollar at $9.2bn (£5.96bn). Dollar Tree will now own more than 13,000 stores across the US and Canada and has overtaken Dollar General to become North America's biggest discount retailer with annual sales of more than $18bn.
Dollar Tree president and chief operating officer Gary Philbin has taken up the same joint role at Family Dollar with immediate effect, the newly combined company said on Monday.
Philbin, 58, who has been with the retailer since 2001, will continue to report to Dollar Tree chief executive Bob Sasser, who was placed in charge of the business.
Family Dollar chief executive Howard Levine will continue in his role, but will now report to Sasser. Levine has agreed to stay on for two years.
Sasser said the acquisition will allow Dollar Tree "to extend our reach to low-income customers, while strengthening and diversifying our footprint".