Retail like-for-likes were flat in October as the unseasonably warm weather and supermarkets' promotions continued to hit sales.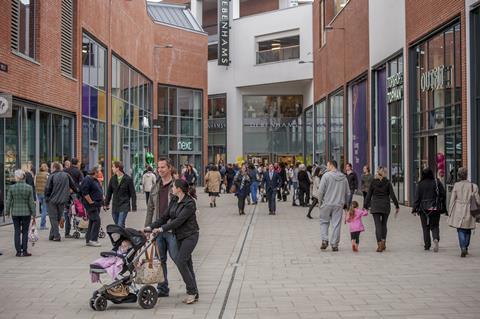 Total retail sales edged up 1.4% last month, according to the BRC-KPMG Retail Sales Monitor.
Over the past three months, total food sales fell by 1.4%. Non-food sales rose 2.8% over the three months to October 2014, less than its 12-month average of 3.7%.
Like-for-like retail sales fell 0.4% over the past three months, with food like-for-likes down 3.2%. Non-food sales increased 1.9%.
Furniture proved to be a bright spot in October, with the sector outperforming all other categories for a second month in a row.
Online recorded rocketing growth, with sales of non-food products in the UK up 15.4% in October compared with a year earlier, the BRC-KPMG Online Retail Sales Monitor found.
Hot Halloween
KPMG head of retail David McCorquodale said: "Looking at these figures, most retailers will feel they were tricked rather than treated in October.
"Even the most experienced of shopkeepers could not have foreseen a heat wave at Halloween and most were left with sales that were flat at best.
"Sadly, this warmer weather has left many fashion retailers with a substantial stock overhang, raising the question of earlier and deeper discounts as we get closer to Christmas.
"Retailers need a nippy November to help them sell their winter stock before the season's out."
McCorquodale added: "Promotions remained rife in the grocery sector, leaving it with the unenviable moniker of the worst performing sector."
Helen Dickinson, director-general of the BRC, said: "Retailers' preparations around stocking items required for Halloween celebrations such as costumes of characters from animation feature films for children, meant a significant year-on-year increase in Halloween-related sales."