Retail sales in December rose 4.3% year on year as shoppers flocked to supermarkets to buy fuel and take advantage of falling oil prices.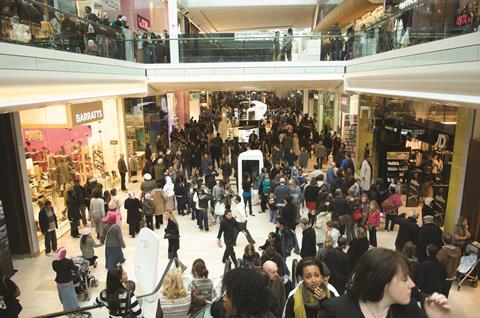 December sales were expected to take a hit following November's Black Friday spending spree.
But retail sales volume rose 0.4% on the month after increasing 1.6% in November – the strongest growth in more than a decade.
Figures released by the Office for National Statistics this morning revealed that sales rose 4.3% in December, despite economists predicting a fall of around 0.6% on the month.
That warning came after Black Friday caused consumers to shift their Christmas shopping forward to November to take advantage of one-off deals.
In the three months to December, sales jumped 5% from the same period last year, representing the biggest increase in more than 10 years, the ONS said.
But there were some signs of negative impact from Black Friday on December's data.
Department stores said sales volumes fell 4.5% on the month, making it their worst performance since January 1996.
They also reported their first year-on-year decline in online sales since records began in January 2008.
The ONS said that prices in stores fell by 2.2% in December compared with a year earlier, the biggest drop since June 2002.
Food retailers also dropped their prices 0.9%, while sales volumes excluding fuel rose 0.2%, half the pace of growth in overall sales, suggesting shoppers took advantage of low oil prices by purchasing more fuel.
Black Friday momentum
Lloyds Bank Commercial Banking's managing director for the retail sector Keith Richardson said: "These positive figures ensure the retail sector ended the year on a high.
"The momentum created by Black Friday, coupled with an increase in disposable income, as a result of lower inflation, lower commodity prices and an increase in average earnings all added to a 'feel good' factor, that encouraged shoppers to spend, ahead of and during the key December period.
"The majority of categories saw an increase in online purchases highlighting the need for retailers to have a strong multichannel offering.
"Unfortunately some retailers were left exposed by the poor performance of their websites and inadequate delivery systems. Improving multichannel capabilities should be high on retailers' list of investment priorities this year.
"Overall though, this strong end of year performance will help to spring board the retail sector into a strong start for 2015."