Poundland's total revenue excluding Spain jumped 10.2% in the Christmas quarter, on a constant currency basis.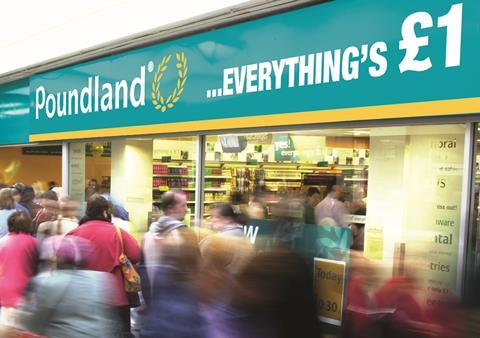 The discount retailer's total revenue in the 13 weeks to December 28 was £328.4m, an increase of 9.8% on an actual currency basis.
Poundland said there was a "good contribution to growth" from like-for-like sales during the third quarter, but did not provide a figure.
Poundland chief executive Jim McCarthy told Retail Week that the retailer had sold six million units of its Jane Asher baking range and its Makeup Gallery range had also proved popular.
The retailer remains on track to open 60 net new stores across the UK and Ireland this year, with a focus on retail parks and the South of England.
McCarthy said even with the economy picking up, he still believes there's room for Poundland and its competitors, adding that buying goods at discounters was "embedded" in consumers' shopping behaviour.
McCarthy said: "We have managed our costs and cash well, and we are in line with our financial expectations for the year as a whole. I am pleased to report another good quarter of sales growth and a record Christmas trading period.
"Despite the tough trading conditions, Poundland continued to perform well and we served more than 7 million shoppers in the peak Christmas trading week alone."
Poundland ended the third quarter with 534 stores in the UK and 39 stores in Ireland.