Paperchase's owner Primary Capital is considering a £150m sale of the business after being approached by several bidders.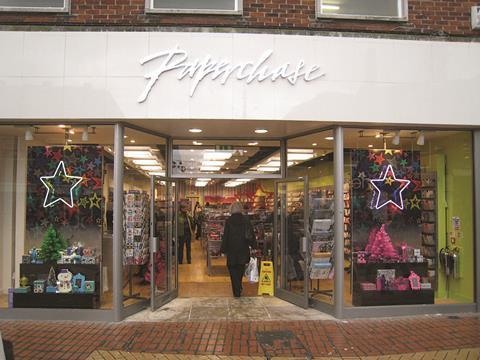 Primary Capital has hired two financial advisers, PwC and Financo, to handle a potential sale following a "number of approaches from interested parties".
Paperchase chief executive Timothy Melgund said: "Despite some of the challenges on the High Street in recent years, Paperchase has stood out as a clearly differentiated brand, which has grown and expanded both domestically and overseas. We have invested in the store design and estate, in our product, as well as our online offering.
"We have received a number of approaches for the business and decided to appoint financial advisers to consider these in the context of our aspirations to continue to grow and develop the brand."
Primary Capital has owned Paperchase since 2010 after it backed a management buyout from Borders, the American bookstore chain that later collapsed.
Paperchase has recorded strong growth since the buyout and now has almost double the number of the outlets with 110 stores and 28 concessions in the UK.
It also has 30 overseas branches in the Netherlands, United Arab Emirates, France and Germany.
Paperchase sales increased 14% last year to £114m and EBITDA rose 27% to £7.3m.