Many retailers started their Sales early during the Christmas period. What are the implications of discounting on retailers' margins?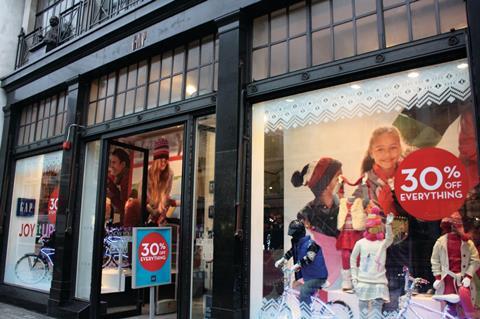 Why are we talking about this now?
Shoppers waited until the last minute to do their Christmas shopping and although some big retailers have reported positive sales, industry observers fear that heavy discounting may have hit margins – and therefore profitability.
Lord Wolfson, chief executive of Next, which did not go on Sale early, highlighted discounting by rivals as having an effect on store takings. BRC director-general Stephen Robertson said although retailers have to turn stock into cash, the big question is how much price cuts have cost margin.
Which retailers typically have the highest margins?
Fashion retailers often have higher gross margins than others. According to Retail Week Knowledge Bank data, premium retailers Jack Wills and Reiss had margins that year of 69.7% and 65% respectively. Verdict practice leader Maureen Hinton says such retailers' higher price points bolster their margins.
Mid-market retailer Marks & Spencer achieved a 37.9% gross margin in 2010, while Next's was 29.3%. Health specialist Holland & Barrett notched up a gross margin of 59.3% in 2010, while Boots was at 41.9%, and Superdrug 38.7%. Hinton says Holland & Barratt products are relatively cheap to source and the retailer's niche nature means it does not suffer the same price-competition pressures as other retailers.
Who has the lowest margins?
In fashion, value chains operate at the lowest gross margin. Bonmarché had a modest 13.3% gross margin in 2010, while sister chain Peacocks achieved 21.2%, just ahead of rival Primark at 19.4%.
Electricals retailers' gross margin are notoriously thin because price-competition is ferocious in the sector. Food retailers also work on tight margins, with Asda the lowest of the big four in 2010 at 23.5% and Tesco the highest at 26.1% in 2010.
The low-price model of value retailers such as 99p Stores and B&M Stores means low margins, and maternity retailer Mothercare had a slim 2010 gross margin of 11.4%.
Which retailers' margins look most at risk following such a promotional Christmas?
Hinton believes fashion retailers are the most vulnerable because that is where the most substantial price cuts were made over the festive period. She also thinks specialist fashion retailers, such as those in sportswear and footwear, where margins are already low, could be at risk from price cuts.