Home Retail Group's trading update revealed a drop in like-for-likes for Argos and growth at Homebase. Here's the City's reaction.
"Mixed news on Home Retail Group today. Even the good news (Homebase possible disposal) is not that good and the bad news, while definitely bad does contain some seed of positivity in the contribution of implant stores.
"Home Retail Group has estimated that losing Homebase implants would take £10m of EBIT out of its future profit estimates.
"This may encourage supporters of the Sainsbury bid that this reinforces the arithmetic of their offer (which is based on ultimate transfer of Argos sales into Sainsbury space)." – Tony Shiret, Haitong Research
–
"Although Sainsbury said nothing in their third-quarter update yesterday about their bid for Home Retail they went to great lengths to discuss their approach and their interest in Argos.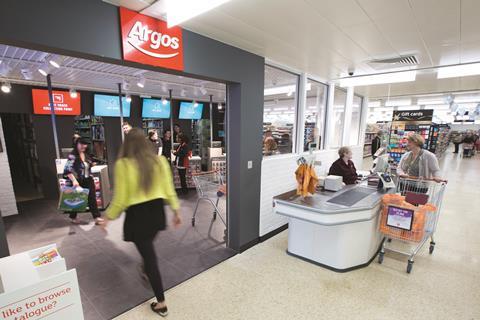 "There was a bizarre silence about Homebase, as if they knew something we didn't… And it turned out yesterday evening that was because Argos is planning to sell Homebase to the giant Aussie retailer Wesfarmers for £340m gross, despite the diseconomy of scale and problems in separating out the support functions.
"It remains to be seen how that will affect Sainsbury's numbers on a bid, as the Argos concessions inside Homebase will have to go, but Sainsbury are clearly interested only in Argos and they must be assuming that their own buying scale in furnishings can replace Homebase's.
"The Home Retail defence has got off to bad start with the news today that Argos saw a disappointing 2.2% fall in like-for-like sales at Christmas and that group profits will be at the bottom of the end of the range of £92m to £118m, which will make the share price a little volatile." – Nick Bubb, independent analyst
–
"A disappointing Argos performance is likely to increase pressure on Home Retail Group to do a deal/deliver on its transformation plan, and taints the positive from a potential Homebase disposal.
"The proposed Homebase deal underpins the valuation in our view and firmly brings Argos into play." – Alistair Davies, Investec
–
"On the basis of the trading performance over peak and year-to-date, management has indicated it expects full-year 2016 benchmark pre-tax profit to come in at the lower end of the current range.
"Trading fundamentals are of far less importance to the share price than the market's view of the likelihood of Sainsbury's making an improved offer for Home Retail"

David Jeary, Canaccord Genuity
"This represents another profit warning and shows the challenges ahead despite the progress made in increased digital penetration.
"Trading fundamentals are currently of far less importance to the share price than the market's view of the likelihood of J Sainsbury making an improved offer for Home Retail, and if it does, at what price.
"The fact that Sainsbury saw fit to accompany its January 13 trading update with a 20-page slide pack on the strategic rationale of a bid for Home Retail certainly implies a high degree of interest, although we remain unconvinced on the business case for such an acquisition.
"Were a bid at a higher price to emerge, we would regard this as a "get out of jail free" card for beleaguered Home Retail shareholders, given the stuttering trading performance under its digital transformation strategy against some formidable competitors." – David Jeary, Canaccord Genuity
–
"Sainsbury's update yesterday shows that the company appears to be serious in acquiring Argos despite the good performance in the Home Retail shares over the last month. Separately it has been announced that Home Retail is in advanced discussions to sell.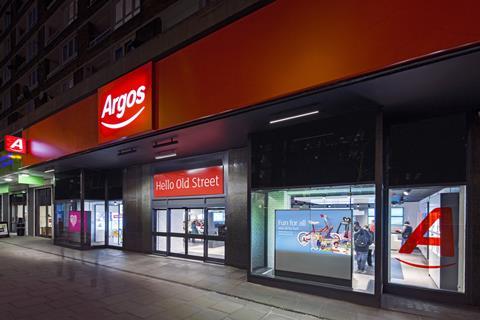 "In the meantime, Home Retail is 'in play' and there are, in our view, likely to be other predators for the group.
"The statement reads underwhelmingly as a defence document.
"Home Retail has one of the strongest balance sheets in the general retail sector with cash forecast at £292m at February 2016, mail order debtors of £580m and relatively high levels of provisioning. It also has a break-up value significantly higher than most analyst expectations." – Freddie George, Cantor
–
"While Black Friday week appears to have been a success, the rest of the quarter was disappointing for Argos. Homebase is broadly in line with expectations and group is in discussions to sell Homebase to Australia's Wesfarmers for £340m.
"In our view, the disposal will leave Argos as a competitively challenged group in a weak financial position, struggling to get the best out of multichannel investments, and facing future employee cost pressures on a high valuation." – Scott Ransley, Stifel